Joyous Wolf at Gray's Keg in Lincoln, Nebraska on October 8th, 2021
Photos and review by Bob DeHart Photography
It was only a few months ago Joyous Wolf was in Lincoln as the opening act for Dirty Honey. This time
they were back as the headliner. They played a smaller venue but that did not stop them from going all
out during the show…they held back nothing. This was my first time seeing them live and I had heard
nothing but positive things about their live show. And they did not disappoint, as matter of fact they
were even better than what I was expecting.
A highlight for me was when they performed their new single Fearless. It's a song that has become a
regular on my Spotify playlist- It's a great song!
The set list:
Juniper
Get Myself Right
Storm
Fearless
Karma
In Your Shadow
Runaway
Fine By Me
The Mechanic
Mother Rebel
Talk to Me
And then added an encore of
Mississippi Queen
I can't wait to get a full album from these guys. They are definitely worth getting out to see them live, if
you get the chance take advantage of it!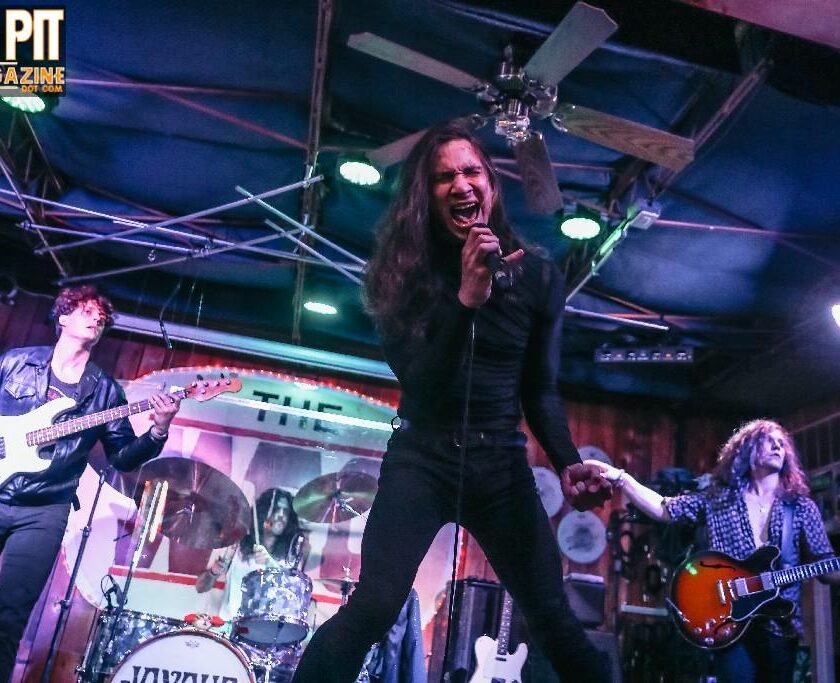 Photos by The Pit Magazine photographer, Winsel Photography in Omaha, Nebraska. ©2021.
Follow The Pit on Facebook, Twitter, Instagram and Spotify!
Subscribe to The Pit Newsletter today!           
Support this and other fine local & touring artists, dig and buy their music, and get some merch!
Photos by The Pit Magazine photographer, Bob DeHart Photography in York, Nebraska. ©2021.