Mammoth WVH at the Bourbon Theatre in Lincoln, Nebraska on September 5th, 2023.
Photos and Review by The Pit Magazine Contributor, Bob DeHart Photography
Mammoth WVH made another appearance in Lincoln, Nebraska at the Bourbon Theater. And just like last time, a capacity crowd witnessed an amazing show by Wolfgang Van Halen and his band. This was my second time covering Mammoth WVH, the first time as early spring at a show in Kansas City when Mammoth was an opener for Alter Bridge.
Don't get me wrong, Mammoth was great that night. I loved every second of the show. But this time as a headliner with a second album recently released, I felt like Wolf was more at ease and relaxed during the show. And definitely more of an edge with his playing. Maybe after touring the world opening for bands like Alter Bridge, Metallica, and Guns and Roses– you gain an edge you may not have had before. And as band, Wolf has put together of top notch musicians to play with him. Would you expect anything less from the Mr. Van Halen?
One thing that I find cool about Mammoth WVH music is that while it is rock and roll, the songs are pretty eclectic in their styles. You get a little bit of everything from them. When you hear them play a hit from the first album like "Distance" as opposed to something off the new album like "Another Celebration of the End of the World", you get two completely different vibes and moods from the songs. Wolfgang plays with a lot of emotion and energy, things that get the fans pretty excited. And the fans in Lincoln, Nebraska love him. Wolfgang can bring Mammoth WVH back anytime he wants and I promise you the fans will be ready and willing to come see that show again.
I've been lucky over the past few years to get to cover and shoot photos of a lot of different shows. And if you've read any of my reviews of those shows, you know that if it's a good one, I come out saying that rock and roll is alive and well in this day and age. This was one of those nights.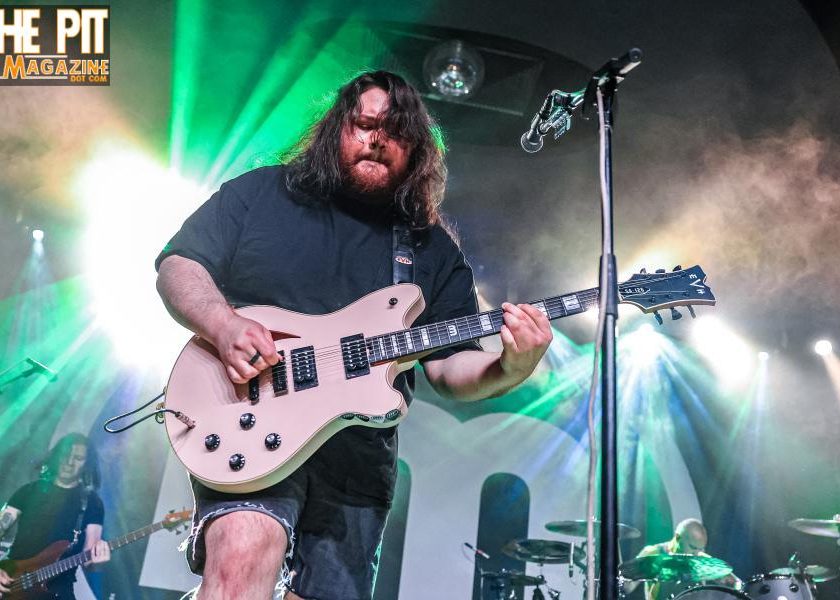 Photos by The Pit Magazine photographer, Bob DeHart Photography in York, Nebraska. ©2023.
Follow The Pit Magazine on Facebook, Twitter, Instagram, and Spotify!
Subscribe to The Pit Newsletter today!
Support this and other fine local & touring artists, dig and buy their music, and get some merch!