Loverboy at the Hollywood Casino Amphitheater in St.Louis, Missouri, on July 19th, 2023
Photos and Review by The Pit Magazine Contributor Sevauna Photography
Nothing is better than an outdoor concert venue on a beautiful summer night! The Canadian rock band Loverboy set the scene as an opener for Forienger's final tour. Starting off releasing their debut in 1980, they made themselves a name in the complex rock community in no time. They had heavy playtime on MTV, continuing to release three more albums by 1985. They will always be a classic band that the audience loved!
As people continued filling the venue, Loverboy opened with "Notorious", sending the audience down memory lane with one of their timeless hits. Lead vocalist Mike Reno's unforgettable voice filled the amphitheater, sounding exactly like the day they recorded their timeless hits back in the 80's. They continued their astounding set, slowing down each of their songs to show off their guitarists, Paul Dean, and Ken Sinnaeve. These were backed up by Doug Johnson on the keyboard that sent out an infectious energy that had every head bopping. They followed up with more classic hits from the band, including "Take Me to the Top" and "The Kid is Hot Tonite".
It was an exceptional performance that proved music never dies! It was wonderful to see an older generation come together for the show. They had the perfect energy as well as music style to prepare the audience for the main act soon to come.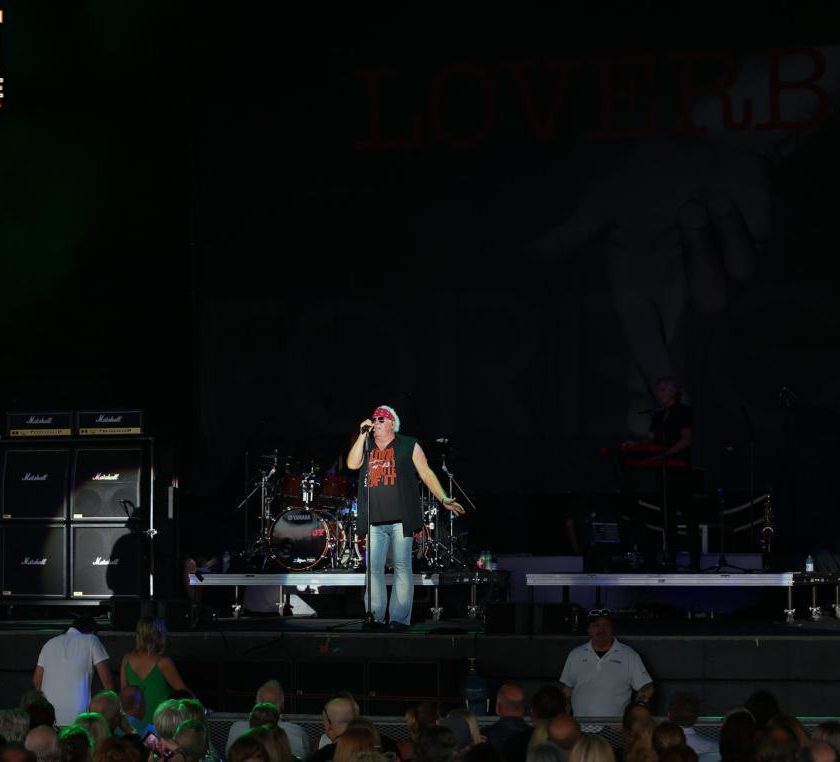 Photos by The Pit Magazine photographer Sevauna Photography in St. Louis, MO. ©2023.
Follow The Pit Magazine on Facebook, Twitter, Instagram and Spotify!
Subscribe to The Pit Newsletter today!
Support this and other fine local & touring artists, dig and buy their music, and get some merch!