Jelly Roll at CHI Health Center Arena in Omaha, Nebraska on August 25th, 2023.
Photos and Review by The Pit Magazine Contributor, Bob DeHart Photography
Jelly Roll made a stop at CHI Health Center in Omaha, Nebraska on August 25th and Omaha might not be the same. It's hard to describe a Jelly Roll show to someone that wasn't there, but the best I can do is, it is a phenomena of all the senses. The music was amazing, the stage production was awesome, and the crowd was rowdy and loud. It was sold out show at CHI arena it you could feel the energy outside before even entering the arena. Jelly Roll is just a different type of performer. He doesn't look like other country singers and he doesn't perform like what you would expect from a country show. That being said, his music does cross multiple genre lines. You will hear not just country, but some rap and also some rock and roll.
If you are a fan of Jelly Roll you may be familiar with his troubled past and his climb to super stardom. He is not pretentious at all, he is definitely down to earth. Watching him perform you get the idea that he could just as easily be the guy sitting next to you at the show. That's one of the things I love most about him. He knows who he is and where he comes from. He thankful for the opportunity to be where he is now. Jelly Roll shared stories and anecdotes throughout the night about the songs he was performing and what they meant to him. That seemed to connect the crowd with him even more.
I think you be hard pressed to find a more authentic artist while on stage. Songs and stories of resilience that helped bridge the gap between artist and fans, is a defining characteristic of Jelly Roll's show. I'm glad I was there. I was already a fan, but left a bigger fan. Jelly Roll even took the time before the show to visit a local correctional facility to perform and talk about his struggles with a group there. How can you not love this guy?
The show was mixed with new and old favorites, something for the long time and new fans alike. Check out this tour if you get the chance! It's a good one.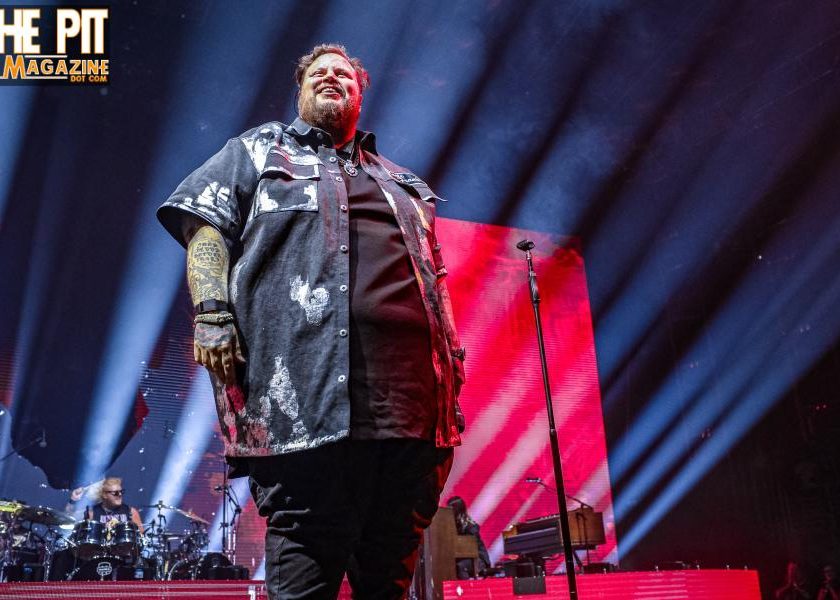 Photos by The Pit Magazine photographer, Bob DeHart Photography in York, Nebraska. ©2023.
Follow The Pit Magazine on Facebook, Twitter, Instagram, and Spotify!
Subscribe to The Pit Newsletter today!
Support this and other fine local & touring artists, dig and buy their music, and get some merch!