Shredder & Songwriter Jax Hollow Unleashes Debut Album 'Underdog
Record review by "Sloppy" Joe Lyons
Jax Hollow is giving Southern Rock a fierce new feel on December 18th with "High Class Bitch," the first single from Underdog Anthems, the debut album from singer-songwriter and shredder, Jax Hollow. A blend of classic rock, blues, and Americana, like Chris Stapleton meets Pat Benetar, the album showcases Jax's soulful vocals, raw storytelling, and real, authentic musical chops.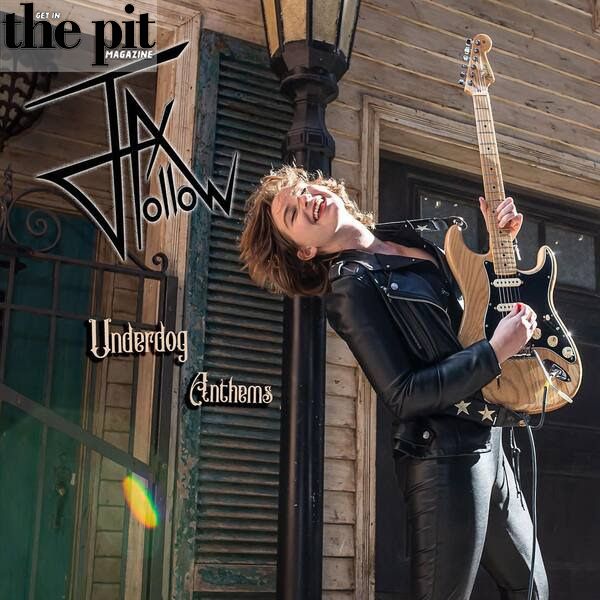 Holee shite! Jax Hollow's voice is magnificent, raw, and cuts through the air with a great burst into your head. She ranges from gritty rock and roll to soulful blues. That guitar tho, she plays some amazing riffs with a really cool tone. Underdogs Anthem is eight songs of auditory bliss and not one in the record did I skip over. I am really looking forward for the official release of the record so I can get a physical version in my collection. I recommend getting this record as soon as humanly possible so that you too can enjoy the talents of Jax Hollows.
With the release of Underdog Anthems, Jax Hollow unleashes the full power of her vagabond, soul-searching and heart-piercing anthems. Recorded and produced by the 90 million+ album-selling legend, Michael Wagener (Metallica, Skid Row, Extreme, etc.), the album announces itself with the wailing vocals and searing guitar riffs of "High Class Bitch" — a bluesy, biting anthem full of personality. Next up, "Rebound" bounces into the thrill of genre-breaking boundaries, a Zeppelinesque classic rock feel that guitarists will drool over. And while the album is full of pounding rockers like "Say My Name," the drive and heart behind the album's title, it also shows off Jax's natural songwriting ability to craft a hit song, a skill put on full display in "Drift Together." This song is pure evidence that Jax Hollow is the absolute real deal.
Check Jax Hollow's most recent release!
Jax Hollow is truly an underdog on the upswing, joining the ranks of other great young rock and roll bands like Blacktop Mojo, Tyler Bryant and the Shakedown, Joyous Wolf, and Greta van Fleet. Find her debut album on all popular streaming platforms in February 2021.
Follow Jax Hollow
Facebook | Twitter | Instagram | World Wide Web

Jax Hollow
Follow The Pit on Facebook, Twitter & Instagram!
Subscribe to The Pit Newsletter today!           
Support this and other fine local & touring artists, dig and buy their music, and get some merch!