Griffin Tucker & The Real Rock Revolution Premier "Gypsy Woman" Video!
Griffin Tucker & The Real Rock Revolution are a guitar-driven, hard-hitting rock & roll band from Dallas being hailed as THE NEW WAVE of CLASSIC ROCK.  Driven by a disobedient rock & roll spirit, Griffin's "no excuses" play it loud attitude recalls a time when music was real and rock and roll dominated the air waves.
Song Review by "Sloppy" Joe Lyons
In a time when a lot of us old farts are concerned about the status of the future of rock and roll music we get introduced to Griffin Tucker and The Real Rock Revolution. I am digging this jam with Griffin's great rock and roll voice and guitar riffs for days! Patrick Smith, Cameron Cianelli, and Joshua Sloan are the driving rhythmic force that keeps this train going and on the track. I f**king love this song! I see these young men riding along with other great rock and roll up-and-comers like Blacktop Mojo, Greta van Fleet, and Jax Hollow. Rock and roll ain't dying friends, it is just getting it footings. Enjoy!!
At the age of 13, Griffin won the Texas 10 under 20 Guitar contest at the Dallas International Guitar Festival. In 2016 & 2017, he won 3 categories at London's Fab Charts Awards (Best Male Artist, Best Video & Best Song). He was also seen on THE VOICE. Then, in 2018, Griffin won Indie Guitarist of the Year in London; he also received 3 Josie Award nominations (Artist of the Year, Entertainer of the Year & Vocalist of the Year). That same year, he also scooped up FHR Radio Entertainment's RISING STAR award for Male Artist & was nominated again by the Fab Charts, the Josie Awards, Radio WigWam Awards & Indie Star Radio Awards. Griffin was also nominated for the highest designation an artist can receive from the Texas State legislature, "Texas State Artist – State Musician". Griffin also earned a GOLDEN TICKET to Hollywood on American Idol & received high praise from Katy Perry & Lionel Richie for his level of talent & musicianship.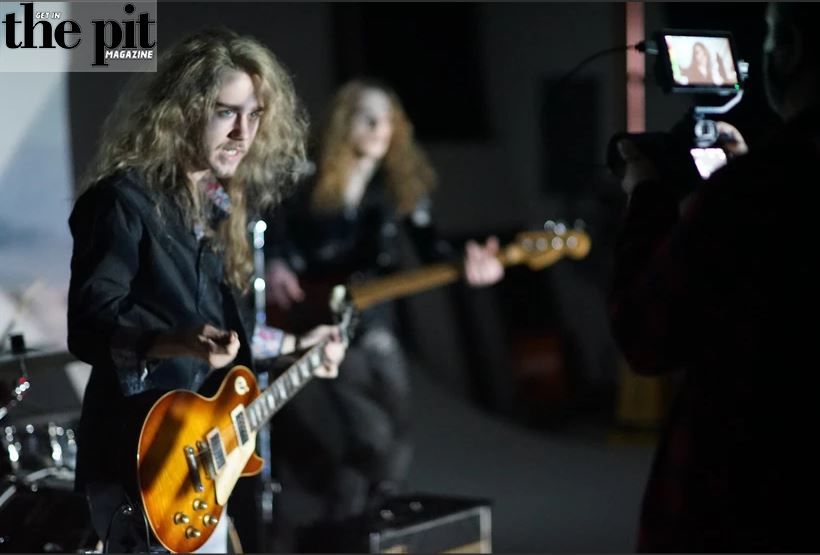 Griffin fronts The Real Rock Revolution with distinct vocals & a rebellious stage presence. He is undeniably shaped by past rock legends. The Beatles, Led Zeppelin, Queen, AC/DC, KISS have each given Griffin the desire & drive to be a modern day rock icon.
And, now, 2021 reveals the latest chapter in Griffin's journey as he unleashes his band, The Real Rock Revolution, a group some of the greatest young players around.
Find Griffin Tucker and The Real Rock Revolution: Facebook | Instagram | Twitter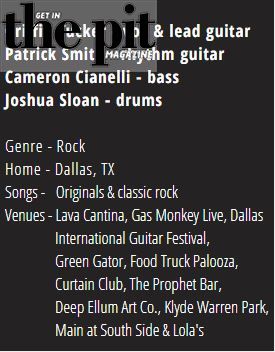 Follow The Pit on Facebook, Twitter & Instagram!
Subscribe to The Pit Newsletter today!           
Support this and other fine local & touring artists, dig and buy their music, and get some merch!