Grandson at Wintrust Arena in Chicago, Illinois on October 14th, 2022
Photos and Review by The Pit Magazine Contributor Sevauna Photography
Attending and shooting this show was a special one. Grandson was the first band I photographed in 2018 at a small bar in St.Louis. It is breathtaking to see how much they have grown since then, now opening for big named artists such as Imagine Dragons. Grandson performed at the Wintrust Arena as an opener for Bring Me The Horizon. They put on an energetic show just like the opener before them, preparing the audience for the main act.
It was clear that the majority of the audience already knew of Grandson, singing along to multiple songs. The entire band had great energy. There was tons of running around and jumping happening on stage. Lead singer Jordan Edward did this and gave his all vocally. He has a very distinct voice and singing style that makes this band stand out. The peak of their set was performing one of their most popular songs, "Blood // Water". I have been a fan of this one for years. It has a special sound to it with high-pitched synths and a hard-hitting beat drop into the chorus that the audience went crazy for. Every person in the pit was jumping and moving around for this song. They put on a memorable show and were an astounding band to open for Bring Me The Horizon.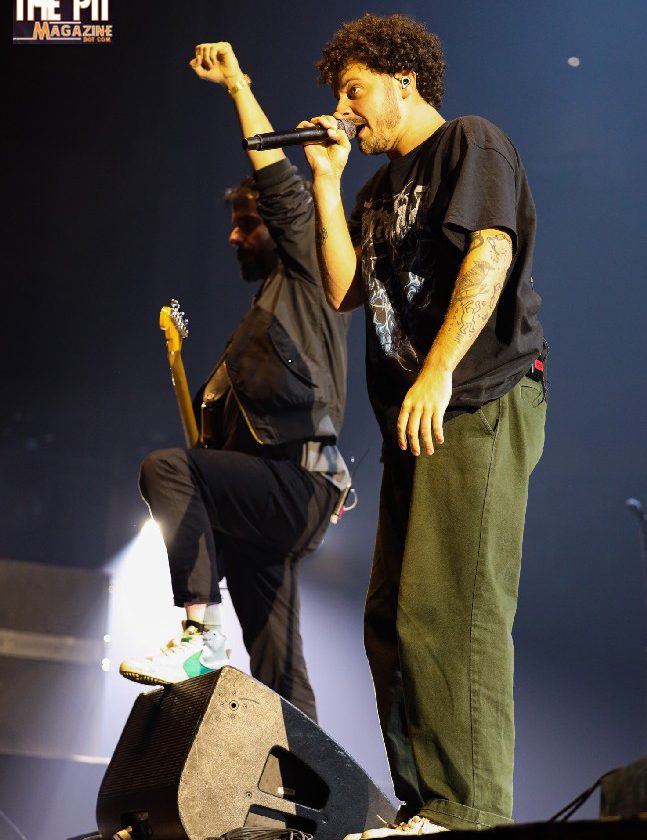 Photos by The Pit Magazine photographer Sevauna Photography in St. Louis, MO. ©2022.
Follow The Pit Magazine on Facebook, Twitter, Instagram and Spotify!
Subscribe to The Pit Newsletter today!           
Support this and other fine local & touring artists, dig and buy their music, and get some merch!