Epica at Stage AE in Pittsburgh, Pennsylvania on October 17th, 2022
Photos and Review by The Pit Magazine Contributor David Desin
Epica, led by the mezzo-soprano vocals of front woman Simone Simmons, growled vocals by Mark Jansen and the backing of the band and the orchestra and opera choirs definitely define the great sound of this band. They have such a powerful sound, it just makes you want to crank it loud.
Epica is a symphonic metal band from the Netherlands formed in 2002 by guitarist and vocalist Mark Jansen. Their debut album titled " The Phantom Agony " was released in 2003 and just released their eight album in 2021 titled " Omega ". When Mark formed this band he was only 22 years old at the time. Shortly after that, he asked 17 year old Simone to take the lead on vocals. The band has had much success over the years, which I can see why when you have such great musicians and people  in your band. The band's name was originally named Sahara Dust. That later changed to Epica which was inspired by American power metal band Kamelot's album EPICA. In 2005 Epica went on their first North American tour with Kamelot.
With a new record, 'The Alchemy Project' out on November 11th through Atomic Fire Records, symphonic metal titans EPICA finish their 20th anniversary year with a bang and will deliver seven new songs that were all created with a unique concept in mind: They invited 13 bands and musicians to co-write and perform the tracks with them and the result is a mind-bending mini-album ranging from melodic hard rock hymns, via progressive melodeath to even the heaviest track you've ever heard from EPICA. 
The new single, "The Great Tribulation" by Epica, which once again thematically dives into apocalyptic realms, the band teamed up with none less than Italy's symphonic tech-death pioneers FLESHGOD APOCALYPSE – a collaboration that many fans have been waiting for, not only since both bands shared the stage on their North American Tour in 2016.
I was so immersed in the band and enjoyed this concert very much. There was so much passion and story telling in their music and also sounded so good live. The band and Simones voice is so epic that you feel like you are actually in the story. Epica connects with their fans and also did that with the fans at Stage AE that night.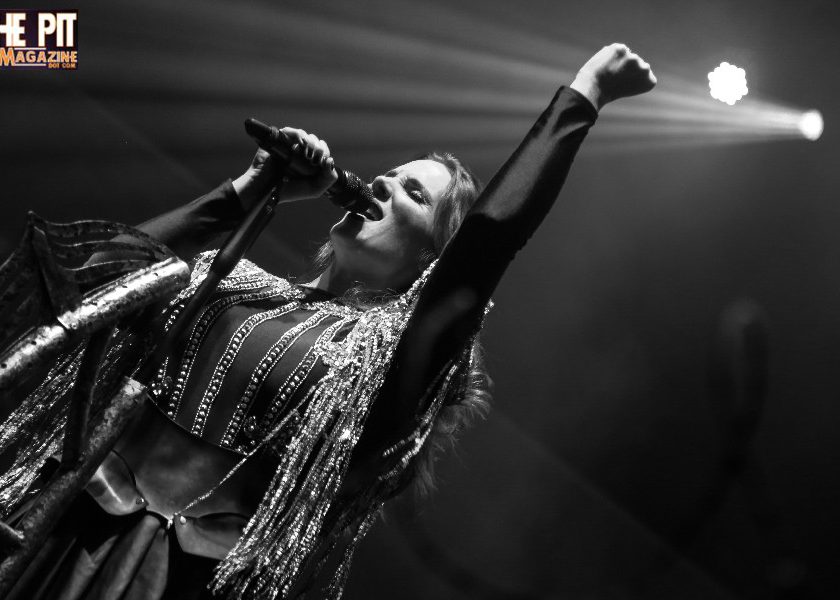 Photos by The Pit Magazine photographer David Desin Photography, in Eerie, Pennsylvania. ©2022.
Follow The Pit Magazine on Facebook, Twitter, Instagram and Spotify!
Subscribe to The Pit Newsletter today!
Support this and other fine local & touring artists, dig and buy their music, and get some merch!