Dellacoma at the 1st Avenue Lounge in Lincoln, Nebraska on September 22nd, 2023.
Photos and Review by The Pit Magazine Contributor, Bob DeHart Photography
For Dellacoma, who toured the United States very regularly pre-COVID, it has been five years since they has set foot on American soil to play some shows. Dellacoma had also been a regular at many of the rock festivals here in the U.S., including Rocklahoma. So, why now? What compelled lead vocalist Dellacoma Rio to make the effort to get back to America, even if it was for a short run? After touring extensively for the album South of Everything, the plan was to write and record and do it all again.
Then life has a way of letting you know that it has other plans. Band issues, personal issues, and then COVID all let Dellacoma Rio it was time to re-evaluate what would be next. So, taking some time to make those decisions and really, just heal from all the different changes life had brought about. The result of that, was the 2021 release of Dellacoma's album "Blood". After the album's release, it took time to get back here. Between COVID, closed borders, and rising costs the obstacles were great.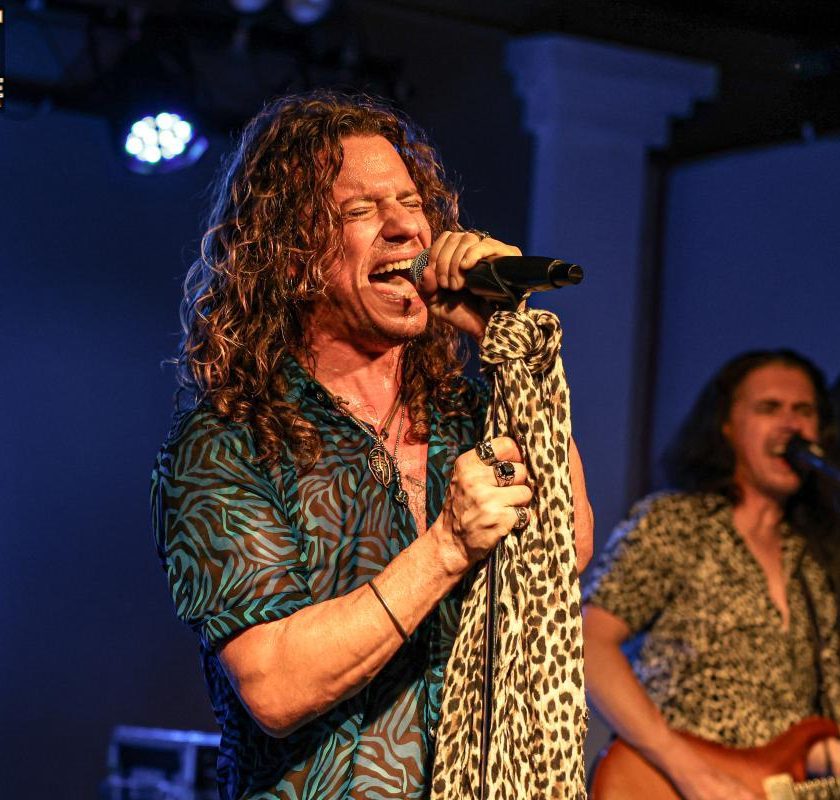 So, to answer the question, why now? I believe Dellacoma Rio felt he owed it to the fans and more importantly, to himself to bring the band back and do this again. The new songs deserved to be played and if you know anything about Dellacoma Rio, he needed to perform them. He isn't just a singer, he is a performer, in every sense of the word. The stage was made for him, if you can keep him on the stage that is. He is climbing lighting tresses, walls of amps, or running through the crowd. You can't contain this guy. I'm glad he made the effort to bring the band back.
While the band has changed, he always brings back top notch musicians with him to perform, and this time was no different. On this trek there is Caleb Reno on bass, Rob Moody on lead guitar, Bailey Walker on drums, and for the first time playing with his younger brother, John Hoehn playing/keybaords.
Who knows when we will get to see Dellacoma again. I'm glad I made the effort to get to the show this time. If you find yourself in Australia, you can try and catch Dellacoma Rio performing with the The Australian INXS Show, a tribute to INXS. It's an amazing performance celebrating the band and late singer Michael Hutchens. Thank you to Dellacoma for making the effort to come back to the United States and specifically to Nebraska again!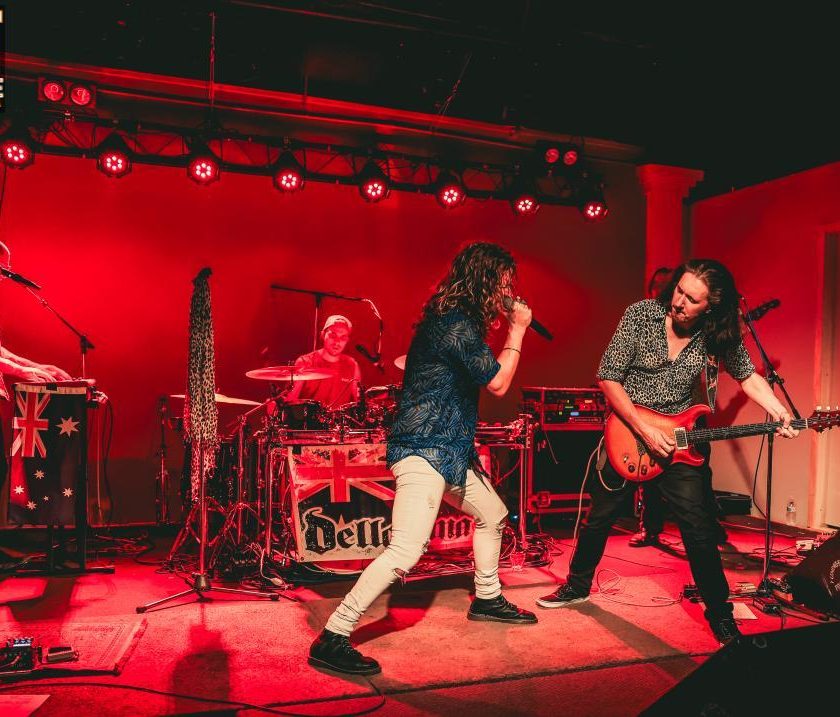 Photos by The Pit Magazine photographer, Bob DeHart Photography in York, Nebraska. ©2023.
Follow The Pit Magazine on Facebook, Twitter, Instagram, and Spotify!
Subscribe to The Pit Newsletter today!
Support this and other fine local & touring artists, dig and buy their music, and get some merch!