CLUTCH RELEASE NEW SINGLE AS PART OF THE "WEATHERMAKER VAULT SERIES"
Clutch announces the release of "Precious and Grace".  The single is the second in a series of new studio recordings that comprise the newly launched Weathermaker Vault Series and the first new official music Clutch is making available since the release of their critically acclaimed album, Book Of Bad Decisions. "Precious And Grace" was mixed by 6X Grammy Award winner and Clutch collaborator, Vance Powell (Wolfmother, The Raconteurs,Arctic Monkeys).
Future tracks will follow as part of the new series throughout the 2nd half of 2019. These songs are bound to become another classic milestone in the band's stellar career.
"It should be fairly obvious by now that Clutch are huge fans of ZZ Top" states vocalist Neil Fallon.  "They're a band that we grew up listening to – and we still listen to them to this day.  'Precious & Grace', from their classic Tres Hombres LP, is easily one of our favorite ZZ Top songs and that's really the only story behind the choice."
Clutch has curated their own Spotify playlist "Clutch's Heavy Rotation" at this location: https://open.spotify.com/playlist/3NlZsjNNOoCvwjCv58mcNR
Clutch will embark on a co-headlining tour of the US with Killswitch Engage that also includes Clutch's curated Earth Rocker Festival in Inwood WV.
Clutch & Killswitch Engage Co-Headline Midwest and Great Plains Dates:
Thu/Jul 18th        Sioux City, IA at Hard Rock Casino
Mon/Jul 22nd      Tulsa, OK at The Brady Theater
Tue/Jul 23rd        St. Louis, MO at The Pageant
Fri/Oct 4th           Council Bluffs, IA at Westfair Amphitheater
Clutch are:
Neil Fallon – Vocals/Guitar
Tim Sult – Guitar
Dan Maines – Bass
Jean-Paul Gaster – Drums/Percussion
For more information, please visit the band's website:
Facebook: www.facebook.com/clutchband
Instagram: www.instagram.com/clutchofficial
Twitter: www.twitter.com/clutchofficial
YouTube: www.youtube.com/user/officialclutch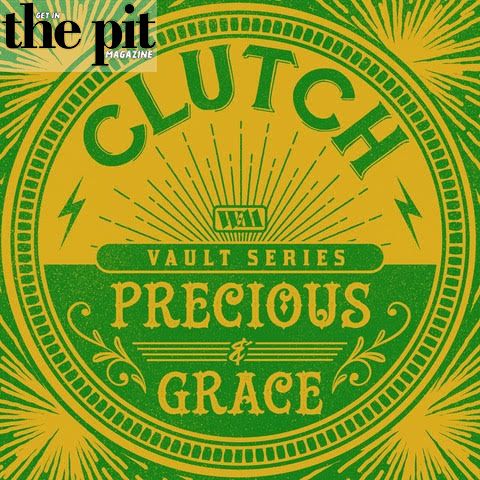 Follow The Pit on Facebook, Twitter & Instagram!
Subscribe to The Pit Newsletter today!
Follow The Pit on Spotify!
Support this and other fine local & touring artists, dig and buy their music, and get some merch!