THE FINAL COUNTDOWN BEGINS: SLAYER ANNOUNCES THE FINAL CAMPAIGN THE LAST LEG OF ITS FAREWELL WORLD TOUR
On Saturday, November 2, 2019,  Slayer – Tom Araya/bass and vocals, Kerry King/guitars, Gary Holt/guitars, and Paul Bostaph/drums – will set off on The Final Campaign, the seventh and final leg of its farewell world tour.  This last hurrah will start at the ExploreAsheville Arena in Asheville, NC, and see the band taking its goodbye bow at the Los Angeles Forum on Saturday, November 30.  Accompanying Slayer for this last ride are Primus, Ministry and Philip H.  Anselmo & The Illegals performing a vulgar display of Pantera, who will support on all dates.  Tickets went on sale this Friday, July 12 at 10AM local; limited VIP packages will be available.  Log on to www.slayer.net for all ticketing and package details.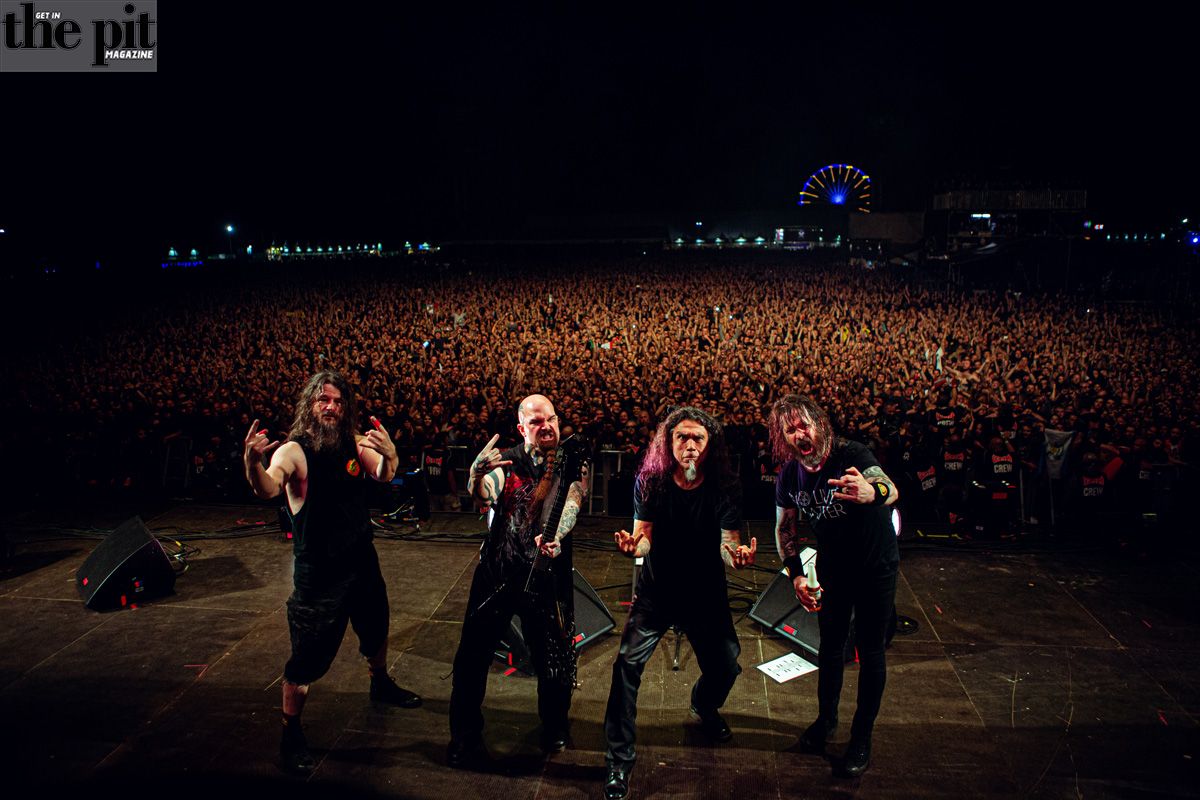 The five-time nominated, two-time GRAMMY-winners have accumulated an abundance of certified Gold albums along with "Best…" awards from media outlets all over the world, including Kerrang!, SPIN, Metal Hammer, Revolver, and Esquire.  Throughout Slayer's history, the band has never faltered in unleashing its extreme and focused sonic assault, and, unlike many of its contemporaries who commercialized their sound, Slayer has remained crushing and brutal, steadfastly refusing to cater to the mainstream.  Slayer's founding member, guitarist Jeff Hanneman passed in 2013, and Exodus guitarist Gary Holt has been filling in for him since.  Paul Bostaph, who was Slayer's drummer from '94 – '01, rejoined bassist/vocalist Tom Araya and guitarist Kerry King in 2013, and is back behind the kit to the end.
On January 2018, Slayer announced they were calling it a day and would be doing one final world tour to thank its fans for their support over the years.
Slayer's Final World Tour began on May 10, 2018 with the band's intention to play as many places as possible, to make it easy for the fans to see one last Slayer show and say goodbye.  By the time the 18-month trek wraps on November 30, the band will have completed seven tour legs plus a series of one-off major summer festivals, performing more than 140 shows in 30-countries and 40 U.S. states.
Confirmed Midwest and Great Plains dates for the final leg of Slayer's Final World Tour, The Final Campaign are as follows:
Nov 14  TaxSlayer Arena, Moline, IL
Nov 15  Denny Sanford Center, Sioux Falls, SD
Nov 17  Fargodome, Fargo, ND
Nov 18  CHI Health Center, Omaha, NE
Nov 20  Broadmore Arena, Colorado Springs, CO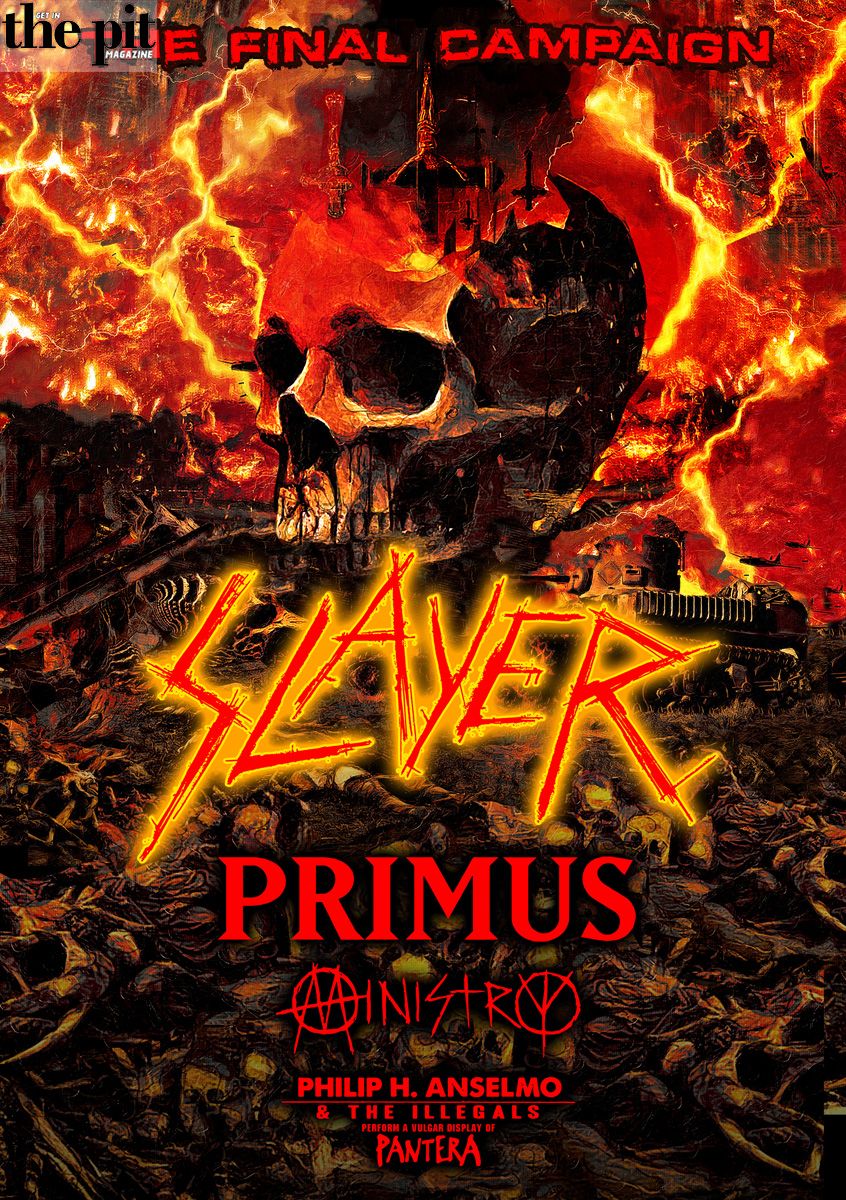 Follow The Pit on Facebook, Twitter & Instagram!
Subscribe to The Pit Newsletter today!
Follow The Pit's Playlist of Awesomeness on Spotify!
Support this and other fine local & touring artists, dig and buy their music, and get some merch!