Cheap Trick at the MGM Northfield Park Center Stage in Northfield, Ohio on April 16th, 2023.
Photos and Review by The Pit Magazine contributor David Desin Photography
Cheap Trick takes the stage and the crowd starts clapping. It was an almost sold out show with a little over 1,800 fans. The fog is pretty heavy at first and then starts to clear out to get a glimpse of the power pop band Cheap Trick. They opened the night with their song " Hello There " which was just the start to their 19 song set list. After the first song Rick Nielson started flinging his picks to the audience. I think Rick has the most guitar picks on his mic stand than anyone I know. There were a lot, which you can see in the pictures. Rick also has some pretty unique guitars that he plays on stage. Robin Zander came out looking like Don Dokken and still has a great voice.
Cheap Trick is still out touring after their formation 50 years ago in 1973 and man can these guys still put on great show. They will be going out on a late  summer tour this year with Rod Stewart. The band is made up of three original members that include Robin Zander (70) singer and songwriter, Rick Nielsen (74) on guitar and on bass is Tom Petersson (72). Original drummer Brad Carlson (aka Bun E. Carlos) stopped touring with the band in 2010.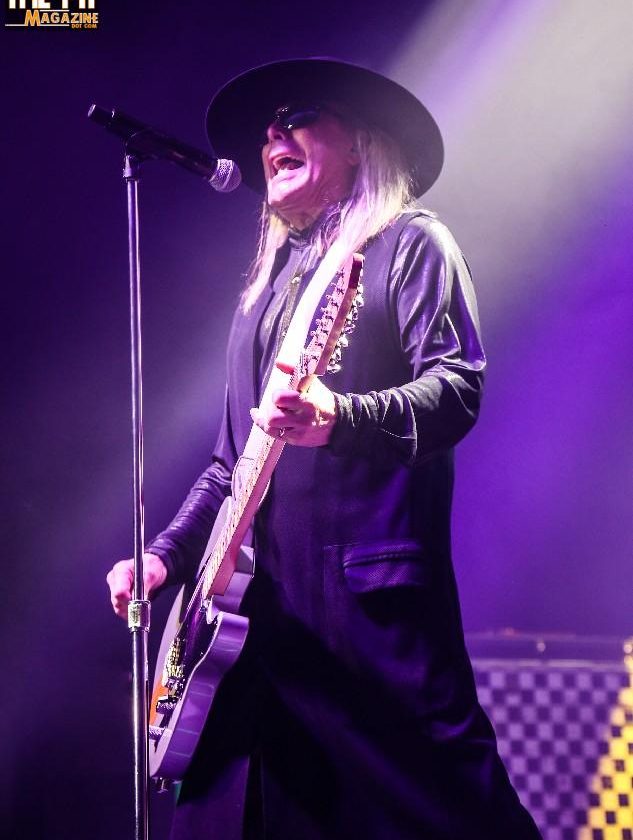 Photos by The Pit Magazine photographer David Desin Photography, in Eerie, Pennsylvania. ©2023.
Follow The Pit Magazine on Facebook, Twitter, Instagram and Spotify!
Subscribe to The Pit Newsletter today!
Support this and other fine local & touring artists, dig and buy their music, and get some merch!