Breaking Benjamin at the Hollywood Casino Amphitheatre in St. Louis, Missouri on August 29th, 2023.
Breaking Benjamin Photos and Review by The Pit Magazine Contributor Sevauna Photography
It was a beautiful summer night for American rock band Breaking Benjamin to take the stage here in St.Louis, opening for Disturbed. The perfect lineup! They worked their way from the bottom in 1998, being simply a cover band for artists such as Weezer and The Beatles. This sound was much softer and nothing like their current music. As they moved up with the popular album release "Phobia" in 2006 followed by "Dear Agony" in 2009, Lead singer Benjamin Burnley was the sole consistent band member.
After a hiatus due to Burnley's health, the band continued to release other incredible hit albums such as "Dark Before Dawn" in 2015 followed by their most recent album "Ember" in 2018. This nearly sold-out show had attendees of all ages, all equally excited for the curtain drop. Opening with one of their classics, "Failure", everyone was on their feet singing along. Burley went straight into showing off his low growls, sounding identical from over a decade ago. By song two, bassist Aaron Bruch along with guitarist Jasen Rauch came in strong with beautiful harmonies. This was the finest trio vocals I have heard live. Deeper into the set, the crowd was thrilled to hear the intro of "Blow Me Away", which was also featured in the well-received video game "Halo 2".
Background visuals elevated the show, especially for this song in particular. The energy then lowered for a heartfelt speech from Burnley about his love for St.Louis, claiming us "A home away from home". He went into detail with a fresh memory of performing here on their first tour 20 years ago. Finishing off by vocalizing his excitement to return to St.Louis in the future, the audience cheered right back into the set. Rauch of course had an astonishing guitar solo, everyone fist-pumping along the way.
The band naturally closed out with their biggest hit, "The Diary of Jane". As the most anticipated song, the opening riff had the audience at peak excitement. Every head was banging and every voice was singing. It is always wonderful to see older songs of a band leave such a lingering impact on fans. Breaking Benjamin is a cut above the rest, having multiple of these hits that fans will always adore. The lights began to fade and the energy continued, the crowd eagerly awaiting the main act. This was not just any opener, many fans mainly attending for them. There could not be a better start to the night!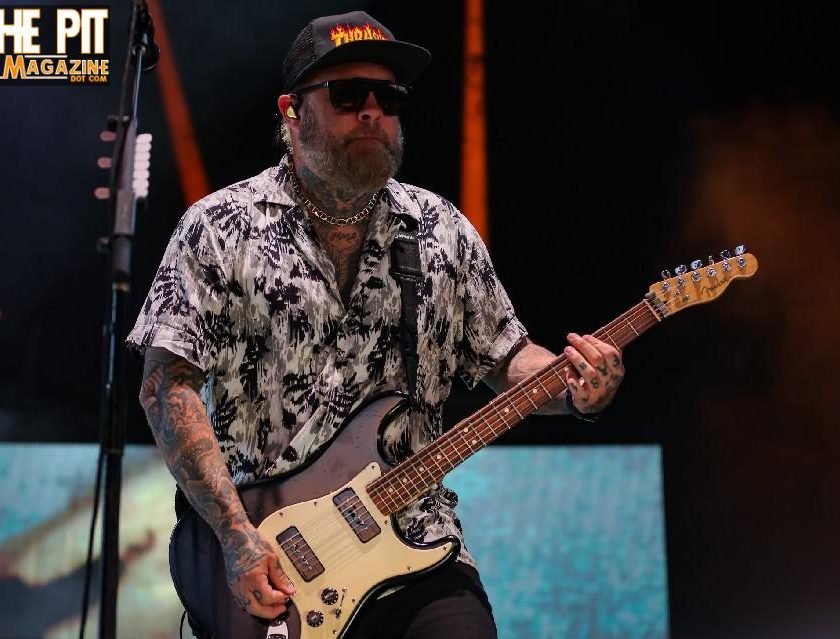 Photos by The Pit Magazine photographer Sevauna Photography in St. Louis, MO. ©2023.
Follow The Pit Magazine on Facebook, Twitter, Instagram, and Spotify!
Subscribe to The Pit Newsletter today!
Support this and other fine local & touring artists, dig and buy their music, and get some merch!