Black Label Society at The Admiral in Omaha, Nebraska on February 13th, 2023.
Photos and Review by The Pit Magazine contributor, Winsel Photography
Here we are again, another great set by Black Label Society at the new remodeled and the quite beautiful Admiral in South Omaha, Nebraska. I don't often give enough praise to venues for their efforts to bring quality entertainment to the area. The Admiral used to be Sokol Auditorium which kind of fell into the abyss of needing and upgrade and some needed maintenance, especially during the COVID when nothing was happening. Local promoters 1% Productions and Mammoth Productions put a lot of effort into The Admiral to bring this necessary venue back to glory…and they did one helluve a job. So, Kudos to them.
So! On with the the show! This is my 10th time with Zakk Wylde and my 6th with Black Label Society. I would mark Zakk as one of my steady favorites to see in concert. This show did not let me down with well over an hour of the best that they could bring to the stage. The show started off pretty hot with a white screen hiding the band behind it and playing a mashup of Led Zeppelin "Whole Lotta Love" and Black Sabbath "War Pigs". They are on tour promoting their new record "Doom Crew, Inc".
The curtain dropped and we got a whole lotta heaviness from Black Label Society starting with "Funeral Bell" Which is heavy (as are all Zakk songs) af!! Followed by my two other songs "The Beginning…At Last" and "Destroy and Conquer". For just a bit over an hour every possible song that I like was played. There was one point in the se that Zakk and guitarist, Dario Lorina, played a guitar solo together behind their heads! Best guitar solo ever!
Their set was wrapped up with one of their most recognizable songs, "Stillborn" which got the crowd participating and singing along. What a great show! I am never disappointed with seeing them in concert. I make an effort every time Zakk is in the area to go see them in his different projects Book of Shadows and Zakk Sabbath. I hope that we can get some coverage of him joining Rex Brown (bass) and Phil Anselmo (vocals) of Pantera along with Charlie Benante (drummer) of Anthrax for a Pantera reunion of the sorts on the festival circuit this year.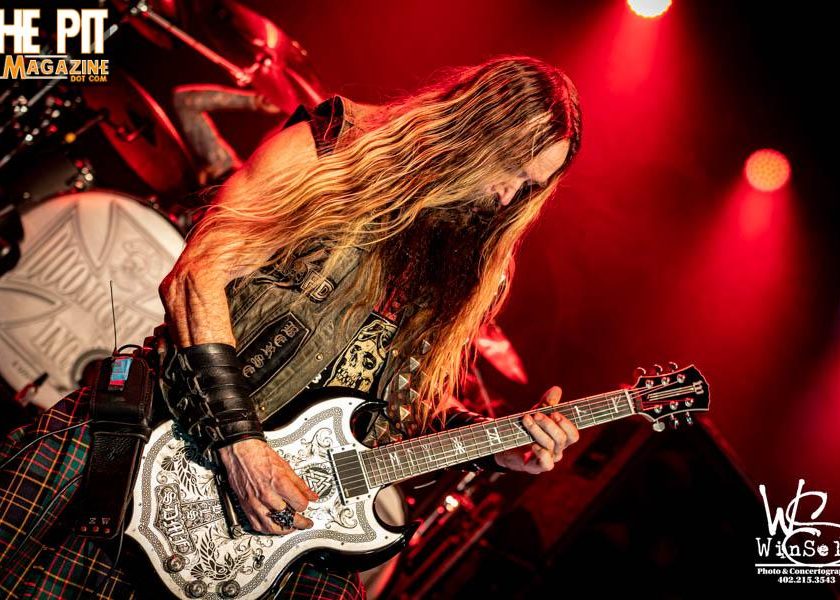 Black Label Society are:
Zakk Wylde/guitarist/frontman
Dario Lorina/guitarist
John "J.D." DeServio/bassist
Jeff Fabb/ drummer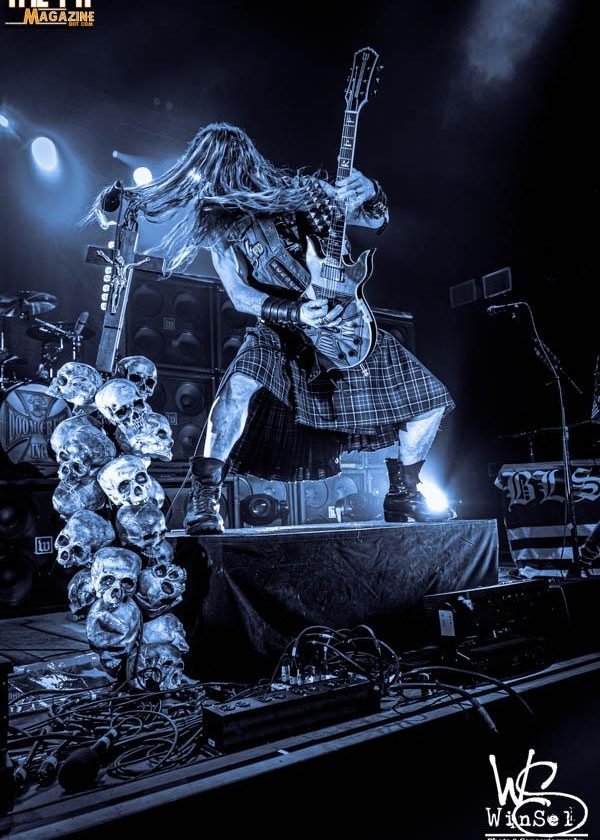 Photos by The Pit Magazine photographer, Winsel Photography in Omaha, Nebraska. ©2023.
Follow The Pit Magazine on Facebook, Twitter, Instagram and Spotify!
Subscribe to The Pit Newsletter today!
Support this and other fine local & touring artists, dig and buy their music, and get some merch!