Jade Bird in Omaha, Nebraska on November 17, 2017.
Jade Bird performed at Reverb Lounge in Omaha, Nebraska on November 17th, 2017 in support of her record, "Something American." The London-based singer-songwriter, Jade Bird, has been working on "Something American" for most of her life. When her parents divorced, she settled in South Wales with her mother and grandmother, but she had already absorbed so much of the world, transforming her experiences into lyrics and songs. Barely a teenager, she learned to play guitar and started writing her own lyrics, slowly at first but gradually with more determination, eventually settling into an intense song-a-day pace. Some were good, others better left forgotten, but the process sharpened her chops and shaped her approach to songwriting.

Jade Bird offered a display of her talent in an acoustic setting that highlighted her personality and raw, robust voice. After listening to her set I did not know that Rolling Stone Magazine had named her as one of 10 country artists to know. She sang a nice mix of folk and country music and threw in a couple of covers as well. A bit out of my typical music listening style I found myself rather enjoying her music and the vibe I was feeling from the audience. Her stage presence, vocal ability and composure onstage had me to believe she was a seasoned veteran in her mid 20's, but she is young, just barely 20 years old.
I had to watch a lot of her videos to get a feel for what to expect from this show and she did amazing work of her own songs mixed in with covers of Johnny Cash and Kate Bush. I believe that on her next tour through the area I would definitely go to another show. Sometimes I am a bit out of place as a rock and roll, metal head, punk rocker. But this set was a nice change of pace that left a nice impression on me. And after a brief chat after her set I found that she also listens to some of the music I listen to, which put her on my cool list.
Go see her! She is a breath of fresh air and quite entertaining.
Photos courtesy of Winsel Photography in Omaha, Nebraska. ©2017.
Follow The Pit on Facebook, Twitter & Instagram!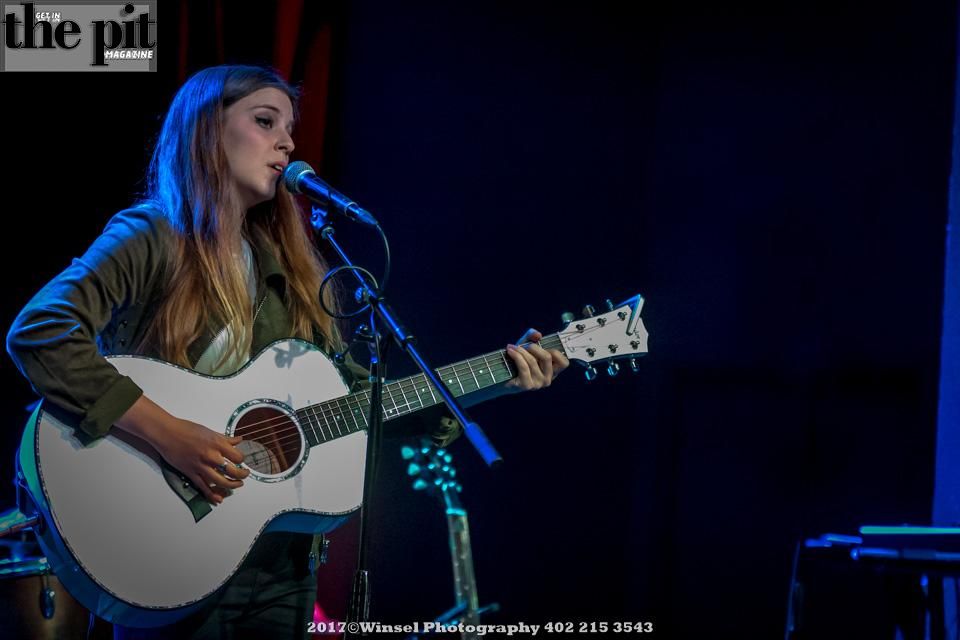 Support these and other fine local & touring artists, dig their music, and buy some merch!