English Beat performed at The Waiting Room Lounge in Omaha, Nebraska on November 24th, 2017.
English Beat. I had heard of them when I was younger but did not give them much merit as I was a true rock and roll fan, just learning about heavy metal, punk, and hardcore. So, I went to this show with some moderate expectations as I had heard of a few songs from them. Besides, it was The English Beat on the Friday after Thanksgiving how bad could it be. And, I do like ska music.
One of the three songs that I photographed and listened to was "Tears of a Clown" which is a cover of a 1967 hit by Smokey Robinson. I am a huge fan of Smokey and English Beat made this a cool, fun ska song. Admittedly, I did not recognize the other two songs, but after a bit of research, they also covered "Rough Rider" by Prince Buster and their 1980 hit "Hands Off, She's Mine."
Opening for The English Beat were my friends and Omaha ska veterans, The Bishops. I have known the band for a number of years and it has gone through a few personnel changes of the last few years but they are still one of the best ska bands in the area. I talked with a number of people at the show that had not heard of them but became fans after their set was over.
Overall, English Beat show was a good show…a good sold out show on the Friday after Thanksgiving. This is a great testament to the stay power of English Beat and to the fans that listen to and enjoy their music.
Photos courtesy of Winsel Photography in Omaha, Nebraska. ©2017.
Follow The Pit on Facebook, Twitter & Instagram!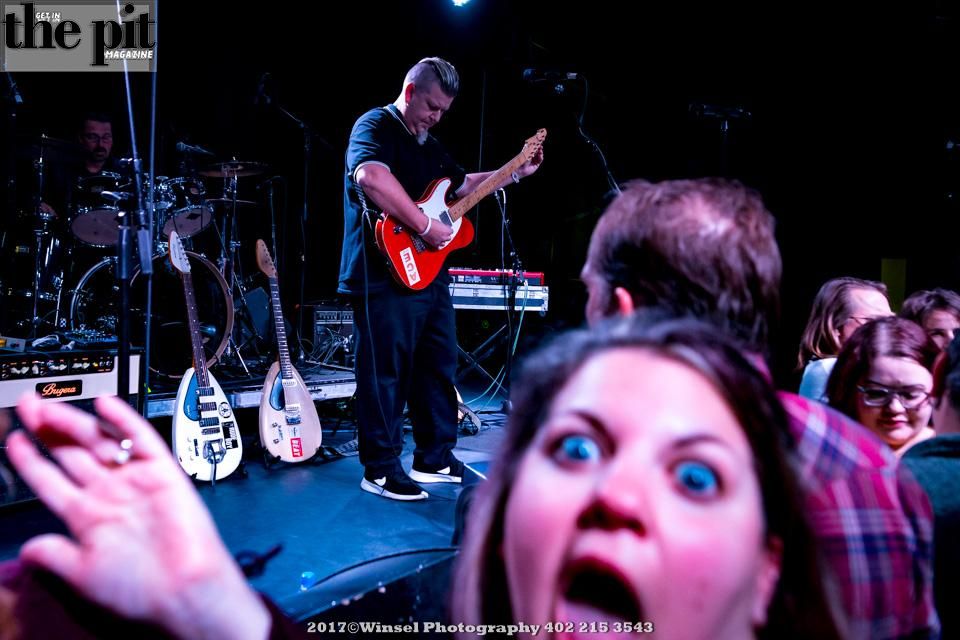 Support these and other fine local & touring artists, dig their music, and buy some merch! She did!