Track Review: Gold, Frankincense, and Myrrh – Taking Over
Written by Abigail Smith
Gold, Frankincense, & Myrrh are not your average teenage girl group and they have proven it with the release of their latest single "Taking Over". GFM would like to welcome you to the wonderous world of "beautycore" and these girls are not playing around.
GFM is a trio of sisters hailing from Jacksonville, FL. The group consists of vocalist and guitarist CJ Sanders English, vocalist and bassist Magdalene "Maggie" Rose English, and vocalist and drummer Evie "Lulu" Louise English. "Taking Over" was produced by Joey Sturges (Of Mice & Men, The Devil Wears Prada, Attack Attack!, Asking Alexandria) and is the second single released from their upcoming EP.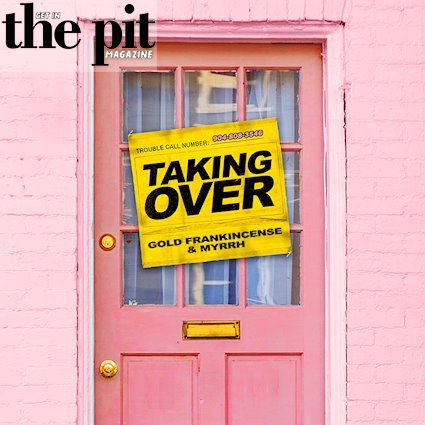 Gold, Frankincense, & Myrrh are known for blending a Paramore type of melodicism with Slipknot-like intensity which can definitely be heard throughout "Taking Over". Right from the start you have heavy bass and guitar riffs along with double-kick bass drumming that immediately gets the overall tone of the song across. I will admit, I was a bit shocked when the vocals started. Having never listened to the group before, I was not expecting the screaming, metal vocals but after listening through the track a few more times I will say that Maggie English did a killer job. I quite enjoyed the contrast of the heavier vocals used throughout the verses and the cleaner vocals used in the chorus. My favorite section in "Taking Over" is the breakdown before the final chorus. It hits pretty hard and you can't help but head bang to it. I could totally see a mosh pit happening during a live performance.
"Taking Over" is very much an empowerment anthem. This song is about standing up for yourself and others and sticking together. Some of my favorite lyrics come from the pre-chorus, "But we won't fall/ Can't drown us out/ And we won't rest until we're six feet in the ground". My interpretation of these lyrics is that they will not let anyone get in the way of achieving their goals and they will continue to work towards them until they are physically not able to. The highlight of this track is the chorus, "Get up, stand tall/If we fall, then we fall together/Take your shot, the best you got/We won't stop, and we're taking over." This is where the melodic side of their sound comes in as the three of them come together and sing. Not only does the chorus convey a powerful message, it is also extremely catchy and fun to sing along to.
Along with the track, Gold,Frankincense, &Myrrh also debuted a music video for "Taking Over" directed by Dale Resteghini. The music video consists mainly of high-energy performance footage of the girls rocking out in their signature cheerleading outfits with clips of war tanks and pink lightning effects used throughout. I think Resteghini did a great job visualizing the beautycore sound that GFM classifies themselves as.
As a young adult myself, I love seeing young artists, especially female artists, make music in these harder and heavier rock genres. Gold, Frankincense, & Myrrh are not a band to be slept on and "Taking Over" was a phenomenal track. I am excited and curious to see what GFM have in store for us on their upcoming EP.
GFM online:
www.bandsintown.com/gold,frankincense,andmyrrh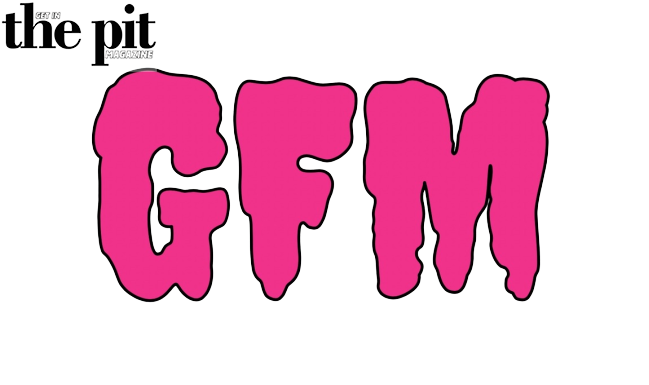 Follow The Pit on Facebook, Twitter & Instagram!
Subscribe to The Pit Newsletter today!           
Follow The Pit's Playlist of Awesomeness on Spotify!
Support this and other fine local & touring artists, dig and buy their music, and get some merch!