JOHN 5 Tour Kicks off October 30 to Promote the New Full-Length Album, Invasion, Available Now!
Jared James Nichols, who supported JOHN 5 on the first leg of the Invasion Tour earlier this year, has once again been tapped to open along with additional support from Reverend Jack.
"I'm excited to get back out on the road with The Creatures and play music from the new album," JOHN 5 says. "The response to the first leg of the Invasion Tour earlier this year was amazing and I can't wait to hit even more cities. Jared James Nichols was phenomenal last time around and we are happy to have him join us again."
Released in mid August, JOHN 5's highly-anticipated Invasion album has received rave reviews all around. Fans were able to get a taste of the album throughout the first half of the year via a series of videos released each month. JOHN 5 kicked off the year with the debut video clip from Invasion, the campy animated "Zoinks!", followed by three equally eccentric videos for "Midnight Mass," "I Am John 5" and "Crank It – Living with Ghosts." A new video for the track "I Want It All" was unveiled along with the release of the album last week. Invasion was produced and mixed by Barry Pointer (Richie Sambora, Joe Perry, Steve Vai, Jackson Browne).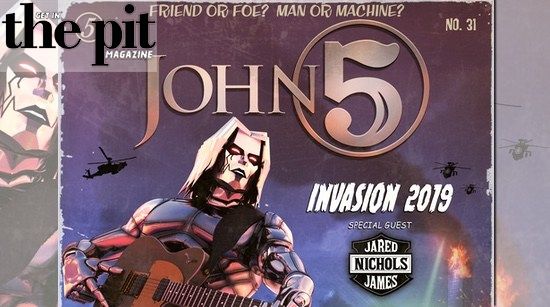 Tickets for the Invasion Tour and special VIP Packages are available for all shows through the JOHN 5 webstore at www.john-5.com/store.
Midwest & Great Plains Invasion Tour Stops w/Jared James Nichols and Reverend Jack
11/7 – Des Moines, IA @ Lefty's
11/8 – Omaha, NE @ Sokol Underground
11/9 – Lawrence, KS @ The Bottleneck
11/11 – St. Louis, MO @ Fubar
JOHN 5 has worked with a varied range of artists, performing as guitarist for some of the biggest headlining rock bands in the world such as Rob Zombie and Marilyn Manson, as well as playing session with Paul Stanley, Rod Stewart, Lynyrd Skynyrd and more. Slashhas called JOHN 5, "one of the most mind-blowing guitarists around" and Rob Zombie has dubbed him "a fucking shredder". JOHN 5 has released seven solo albums to date, as well as a remix album, and has written music for the likes of Motley Crue, Steve Perry, Ricky Martinand others.
JOHN 5 and The Creatures is: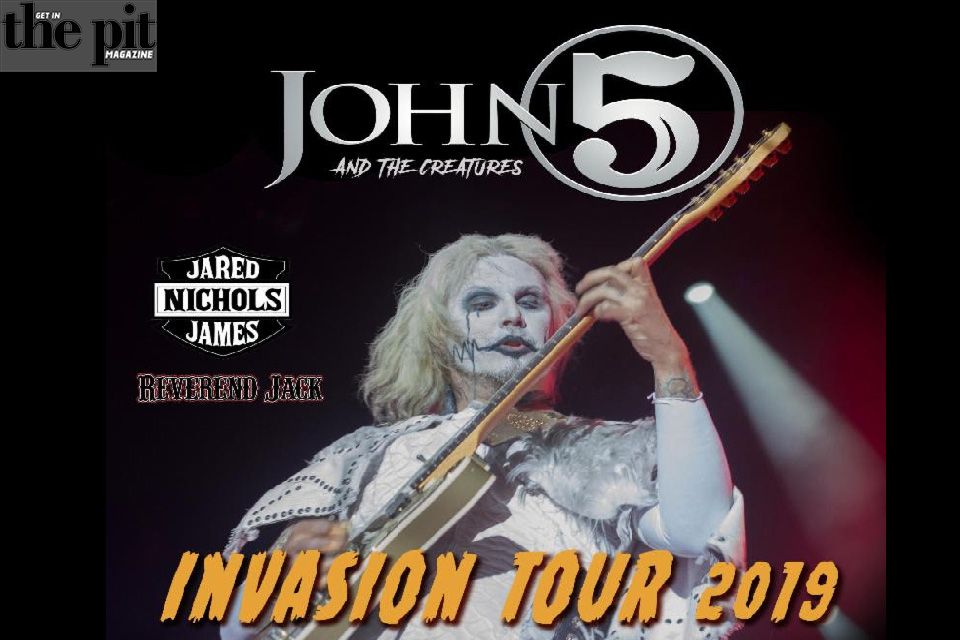 Subscribe to The Pit Newsletter today!
Follow The Pit's Playlist of Awesomeness on Spotify!
Support this and other fine local & touring artists, dig and buy their music, and get some merch!