Def Leppard at Charles Schwab Field in Omaha, Nebraska on August 13th, 2023.
Photos and Review by The Pit Magazine Contributor, Bob DeHart Photography
The touring juggernaut known as Stadium Tour with Def Leppard made it's stop in Omaha, Nebraska this past weekend. The tour which originally started last summer as "the tour to see", with Motley Crue coming out of retirement. The momentum from that tour led them to carry on into Europe and then back to the United States for another round of dates. The show on this night was highly anticipated by the crowd. Lots of energy and excitement in the stadium. I should have taken my camera and photographed more of the fans, who were dressed to the hilt for the 80's. Lots of spandex, high heels, headbands, and some wigs to help pull off the look. It was one of the best atmospheres of a show I've experienced in a long time.
If you haven't seen Def Leppard recently, you are missing one of the most consistent bands touring right now. They seem to be "on" every night. This is the fourth time I've seen them in the past 5-6 years. They play these songs so clean and seamless. Joe Elliot sounds as good as he
ever has. They are not letting the age factor slow them down at all. The set was opened with Take What You Want, the opening track off the Diamond Star Halos album. Followed by hit after hit from the early days of the band. The crowd fully onboard singing along as they played. All of this makes Def Leppard a perfect paring for this tour.
All in all, a great night for rock and roll. In my book you got a little bit of everything.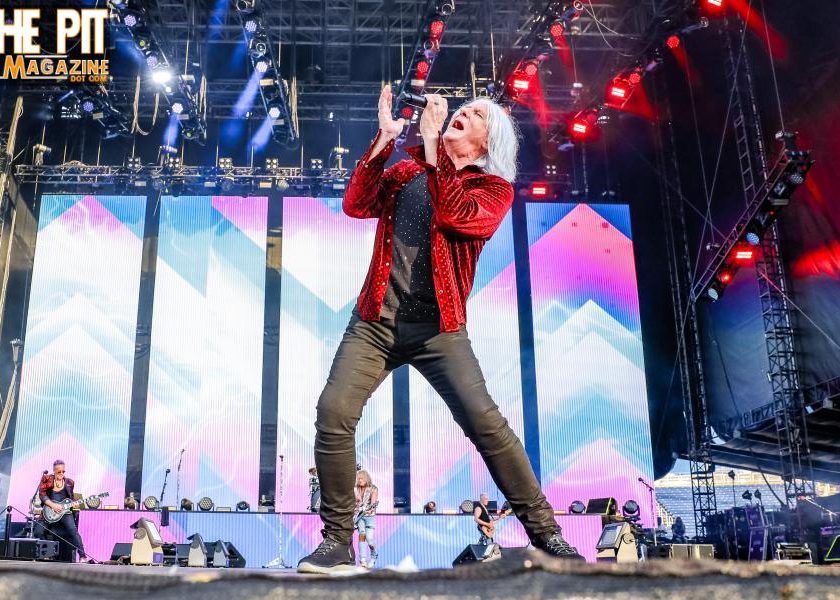 Photos by The Pit Magazine photographer, Bob DeHart Photography in York, Nebraska. ©2023.
Follow The Pit Magazine on Facebook, Twitter, Instagram and Spotify!
Subscribe to The Pit Newsletter today!           
Support this and other fine local & touring artists, dig and buy their music, and get some merch!