Crobot at The Bourbon Theatre in Lincoln, Nebraska on March 31st, 2023.
Photos and Review by The Pit Magazine Contributor, Bob DeHart Photography
Crobot took the stage with high energy and powerful riffs that shook the house. These guys are no stranger to the stage. They have been on tour with Steel Panther before and have graced the stage of The Bourbon Theatre here in Lincoln a few times. This was also my first experience with Crobot. I've never had the opportunity to see them live before. Most of what I knew about them was word of mouth and the few songs that I had heard from radio and some Spotify playlists they've shown up on.
I had high hopes the show would be good, and they did not disappoint. I loved the energy and the songs sounded great! Lead singer Brandon Yeagley sounded amazing and his energy was definitely contagious. Crobot is currently touring in support of their latest release, "Feel This". A great album, I gave it a listen before making it to the show that night.
These guys are definite veterans on the touring circuit and are worth checking out. The look good, sound good. If you're into heavy riffs and pure rock and roll…these guys are for you.
Rounding out the band is Chris Bishop on Guitar, Tim Peugh on Bass, and Dan Ryan on Drums.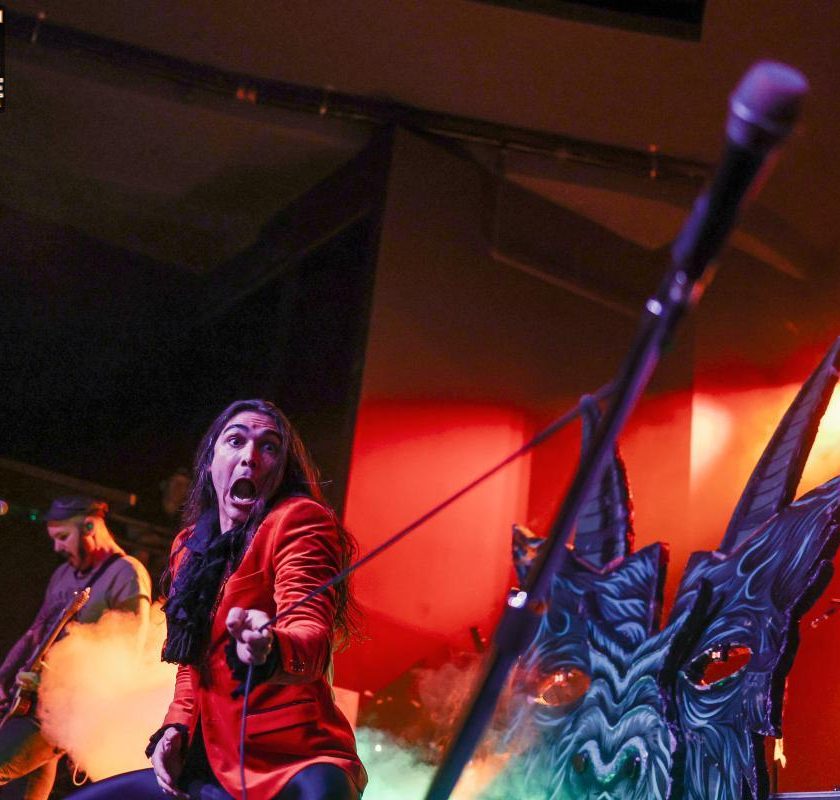 Photos by The Pit Magazine photographer, Bob DeHart Photography in York, Nebraska. ©2023.
Follow The Pit Magazine on Facebook, Twitter, Instagram and Spotify!
Subscribe to The Pit Newsletter today!
Support this and other fine local & touring artists, dig and buy their music, and get some merch!