Clutch record review of Book of Bad Decisions by The Pit Master!
Clutch has been one of my favorite bands since I first saw them in the late 90's with Children of Bodom and Black Label Society. It was the same date and venue when Zakk had to be taken to a local hospital with health issues. Since that time I have seen Clutch an uncountable number of times as a fan, and few more as a fan and photographer. Their music and stage presence is pretty awesome to me, and several others I know.
I was asked to review Clutch's new record, Book of Bad Decisions, and I immediately asked my reviewer if he could handle the task. Well, it has taken much longer than I like so I am now the reviewer for this long awaited record to hit my desk. And two weeks after its September 7th release.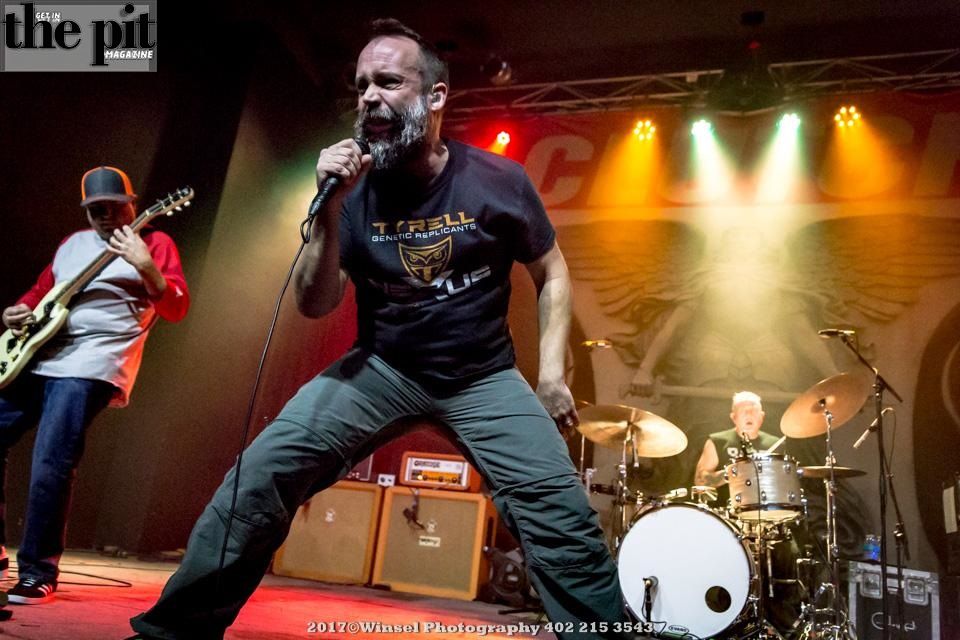 Book of Bad Decisions is the 12th record by Clutch; the first for their label, Weathermaker Music. The record clocks in at just short of 60 minutes, but it maintains its strength from beginning to end. The record was produced by Vance Powell who has also worked with Artic Monkeys, Red Fang, The White Stripes, and Tyler Bryant & The Shakedown.
Although Book of Bad Decisions is new they still maintain that Clutch grit and funk from records past. Gimme the Keys is the story of a missing microphone at a show to an audience of one. Probably one of my favorite songs from the record is the fourth cut, How to Shake Hands, a song that delves into the awesomeness that would happen if Neil Fallon became president. How he would, "disclose all those UFOs, put Jimi Hendrix on a $20 bill, and Bill Hicks on a five note."
Clutch added a bit more funk and a brass section to In Walks Barbarella, which is a tribute to the Jane Fonda character in the movie. Plus, the title track, Book of Bad Decisions, is a strong as it get from Clutch and Tim Sult's guitar riffed solo is one of the best I have heard in quite some time. They also give you a little lesson on how to make crab cakes in Hot Bottom Feeder.
From beginning to end this is classic Clutch who held me captive with Book of Bad Decisions…three times. Cover me; I am going in for the fourth listen. Book of Bad Decisions is the latest in a long line of records that have kept me a Clutch fan for 20 years and will probably keep me as long as they can keep pumping out their style of rock and roll.
Clutch are:
Neil Fallon – Vocals/Guitars and occasional cowbell
Jean-Paul Gaster – Drums
Dan Maines – Bass
Tim Sult – Guitar
This Clutch record will be in rotation in The Pit for a while. You can buy Book of Bad Decisions at your favorite record store. It is also available in digital form too.