Butcher Babies at The Bourbon Theatre in Lincoln, Nebraska on September 5th, 2021
Photo and Review by Bob DeHart Photograph
The Butcher Babies took command of the stage. If you have never seen the Butcher Babies, this was my first time seeing them live, it is a sight to behold. Butcher Babies sport two frontwomen, Heidi Shepard and Carla Harvey. Heidi and Carla are a blur of constant motion on the stage. You don't see many heavy bands with two female lead vocalists…so this is definitely a unique brand of metal. They literally are flying around the stage non-stop. A highlight for me was hearing my favorite Butcher Babies song, Yorktown, played to perfection.
Heidi and Carla are backed by Henry Flury on guitar, Ricky Bonazza on bass, and Chase Brickenden on drums. As a first timer at a Butcher Babies show, I was completely impressed. They look good, they sound good, and work as hard as any band out there to give the fans their money's worth. I was glad I had the opportunity to see them, and combined with the Infected Rain and Stitched Up Heart, it was an awesome night of metal. It's so good to have concert back again!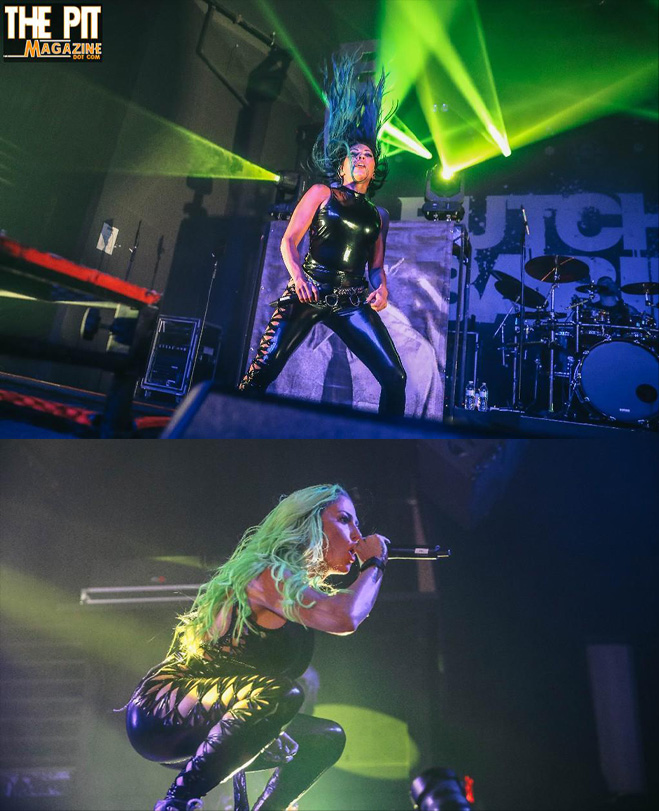 Photos by The Pit Magazine photographer, Bob DeHart Photography in York, Nebraska. ©2021.
Follow The Pit on Facebook, Twitter, Instagram and Spotify!
Subscribe to The Pit Newsletter today!
Support this and other fine local & touring artists, dig and buy their music, and get some merch!