Infected Rain at The Bourbon Theatre in Lincoln, Nebraska on September 5, 2021
Infected Rain Photos and Review by Bob Dehart Photography
Infected Rain, Led by vocalist Lena Scissorhands, Vidick Ojog on guitars, Vladimir Babici on bass, Serghei Babic on guitars, and Eugen Voluta on drums. Infected Rain hails from Chișinău, Moldova. While Infected Rain is not a new band, formed in 2008 and their debut album was released in 2011, but Lena did announce during the show that this was their first tour in America. I was not as familiar with the songs of Infected Rain, but couldn't help becoming a fast fan of theirs and their music.
The crowd fell in love with Lena and her bandmates…Lena also being of small stature, is definitely a book you can't judge by the cover. Her vocal range is dynamic and she can scream with the best of them. It was well worth the wait to see them on American soil, hope they can come back this was again soon!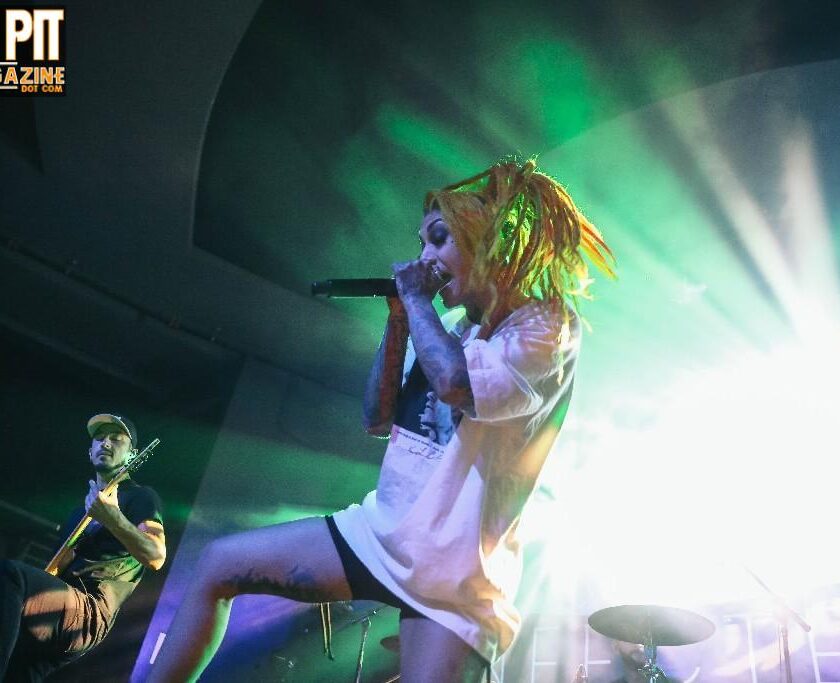 Photos by The Pit Magazine photographer, Bob DeHart Photography in York, Nebraska. ©2021.
Follow The Pit on Facebook, Twitter, Instagram and Spotify!
Subscribe to The Pit Newsletter today!
Support this and other fine local & touring artists, dig and buy their music, and get some merch!