Baroness Release Second Song "Beneath The Rose" From Their Upcoming Record "Stone".
Baroness, who recently announced the Sept. 15 release of STONE, have debuted a second track from the eagerly-awaited collection, sharing "Beneath The Rose" and its accompanying video.
"It feels great to be releasing music again," John Baizley, vocalist of Baroness, shares. "Especially a song like 'Beneath The Rose,' which we began writing during the Gold & Grey sessions almost six years ago. During those sessions, the song never quite took off but once we began writing STONE, one of the first things I did was pull that main guitar riff out of retirement to see if we could breathe new life into the bones of this song. Paired with 'Last Word,' 'Beneath the Rose' became a microcosmic expression of STONE, a kind of mission statement that hints at the wide musical territory we cover throughout the rest of the album. It's also part one of a trilogy of songs that also includes 'Choir' and 'The Dirge.'"
Continuing the DIY ethos that infuses the forthcoming album, the video for "Beneath The Rose" was self-directed by the band, with editing handled by John Baizley and Nick Jost. Similarly, "Last Word," the first single released from STONE, features a Nick Jost-created clip.
"Much the same as we decided to create and produce STONE ourselves, we've adopted a similar DIY attitude regarding our videos," adds Baizley. "This is the second installment in a video series that we're creating: shooting, directing and editing ourselves. It's been an exciting and creative process utilizing elements of photography, stop-motion, animation and traditional video. We're curious to see how far we can go with this STONE video project series, relying heavily on found objects, local environments and our admittedly limited lighting, video and photo equipment. Like all Baroness projects, it feels great to further expand our creative vision and capabilities."
Baroness also recently announced the "Sweet Oblivion Tour," a seven-week trek that sees the band traversing North America this Fall. Tickets are on-sale now via yourbaroness.com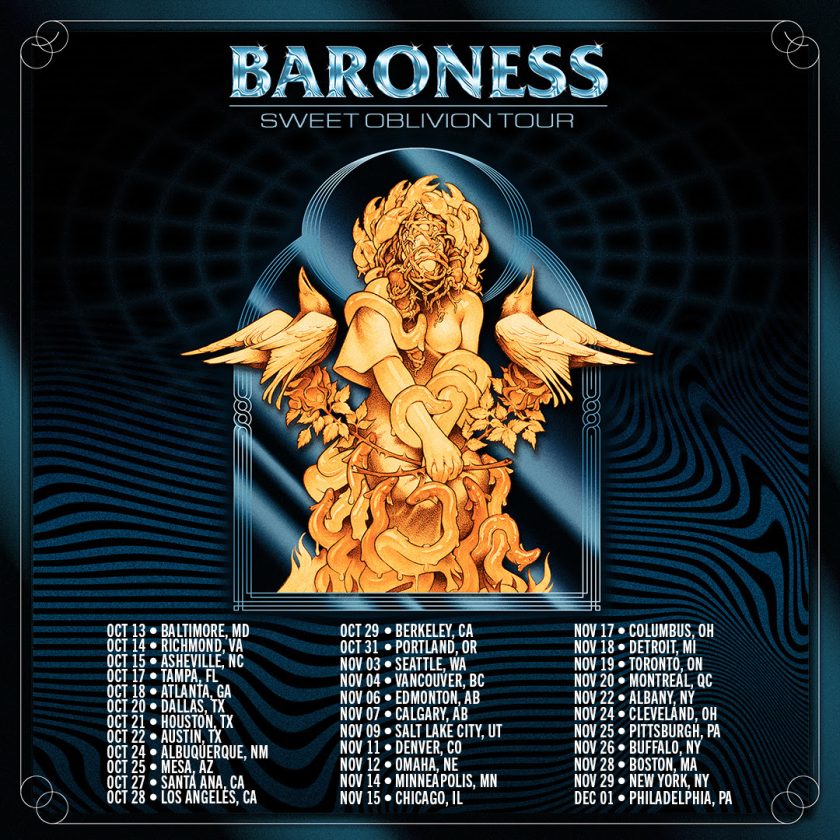 Baroness are:
John Baizley (vocals/guitar)
Gina Gleason (guitar)
Nick Jost (bass)
Sebastian Thomson (drums)
FIND BARONESS: Instagram | Facebook | Twitter | The World Wide Web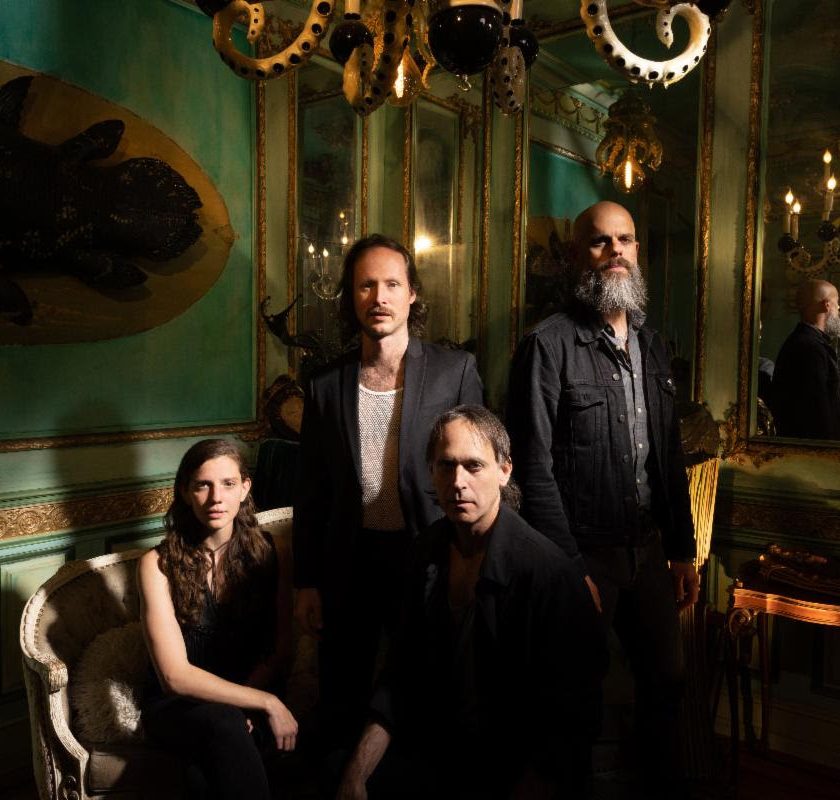 Follow The Pit Magazine on Facebook, Twitter, Instagram and Spotify!
Subscribe to The Pit Newsletter today!
Support this and other fine local & touring artists, dig and buy their music, and get some merch!