ATALA, West Coast Desert Doom Trio, Streaming "The Bearer Of Light" Out Now.
TheBearer Of Light is the latest full-length from California stoner doom trio ATALA. Crowned an, "angry, sorrowful trudge through the forests of doom with a promising glimmer of hope at the end," by Metal Injection, the seven-track desert voyage was captured and self-produced in just five days at Gatos Trail in Joshua Tree with engineer Jeff Thomas and is out now via Salt Of The Earth Records.
Stream The Bearer Of Light via Bandcamp HERE or Spotify HERE.
The Bearer Of Light comes swathed in guitarist/vocalist Kyle Stratton's striking cover art and will be available on, CD, LP, and digitally. Orders are available via Salt Of The Earth Records at THIS LOCATION or the ATALA website HERE.
Catch ATALA live in The Great Plains to support of The Bearer Of Light this June alongside Sixes:
6/18/2019 The Riot Room – Kansas City, MO  
6/19/2019 The Lift – Dubuque, IA
Conceived in a Tuff Shed in the desolate landscape of Twentynine Palms, California, sometime in the winter of 2013, ATALA is the conjuring of Kyle Stratton, an artist who has found his home among the rattlesnakes, scorpions, bobcats, and mountain lions. "I love to be lost in the wilderness out here. You can lose yourself and find freedom alongside the creatures who survive here. It's a great place to escape the human world."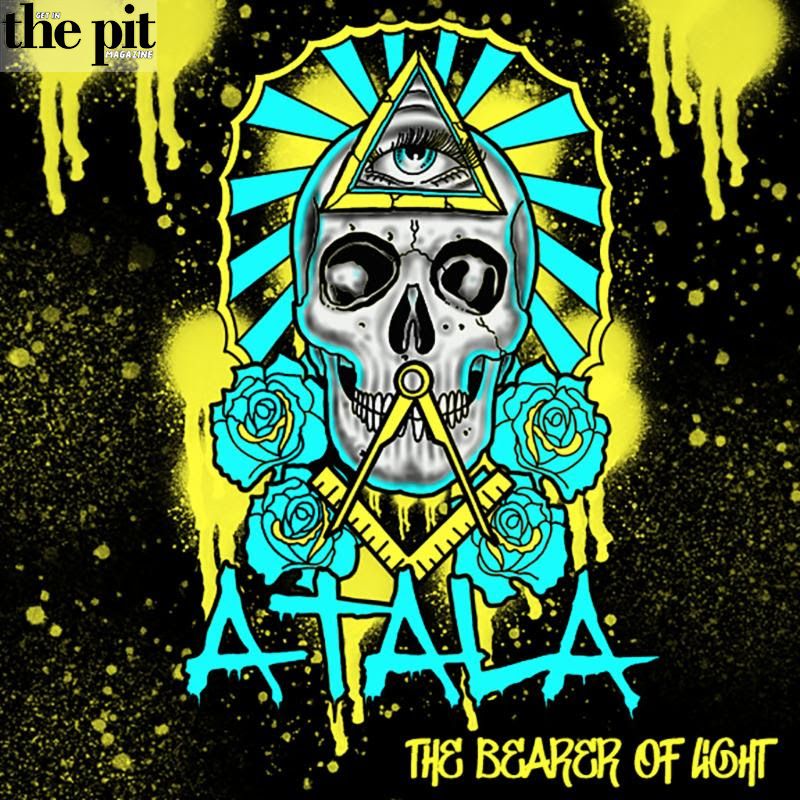 Completing the trio is drummer Jeff Tedtaotao and bassist Dave Horn. Together the band released a self-titled debut in 2014 with producer and famed desert musician Scott Reeder (Kyuss, Unida). Their 2015 follow-up, Shaman's Path Of The Serpent, a decidedly more atmospheric and drone-heavy affair, featured producer Billy Anderson (Sleep, Melvins, Pallbearer) who would again produce 2016's critically-acclaimed Labyrinth Of Ashmedai full-length. Loudwire lauded the band's "consciousness altering" abilities while Metal Nexus hailed the band for, "keeping heavy music alive and fresh!"
"It's a true roller coaster of emotions: sad, angry, confused, lost… but, you can't help but feel hope as you follow the journey," notes Stratton of ATALA's TheBearer Of Light.
"After working with producers who I admired," he continues of the decision to record TheBearer Of Light on his own, "I felt it was my time to do it my way while implementing some of the tricks they used. I wanted to record live and not overthink the process. I just wanted to capture the moment take by take. It was a learning process for both the band and myself as a producer. I literally had no idea what I was doing but I wanted the record to have a '90s DIY feel like the stuff I grew up listening to and I think we achieved that."
ATALA:
Kyle Stratton – guitar, vocals
Jeff Tedtaotao – drums
Dave Horn – bass
http://www.facebook.com/ataladesertrock
http://twitter.com/ataladesertrock
http://www.instagram.com/ataladoom/
http://atalarock.bandcamp.com/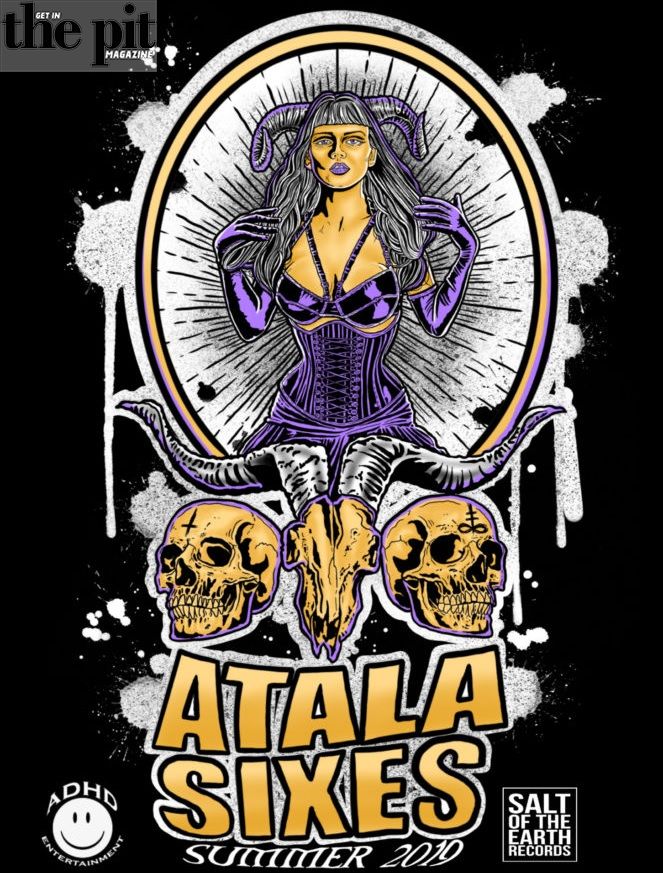 Feature photo by Zak Kupch
Follow The Pit on Facebook, Twitter & Instagram!
Subscribe to The Pit Newsletter today!
Support this and other fine local & touring artists, dig and buy their music, and get some merch!