Wednesday 13 at Sunshine Studios in Colorado Springs, Colorado on September 14, 2016
Wednesday 13 performing at Sunshine Studios in Colorado Springs, Colorado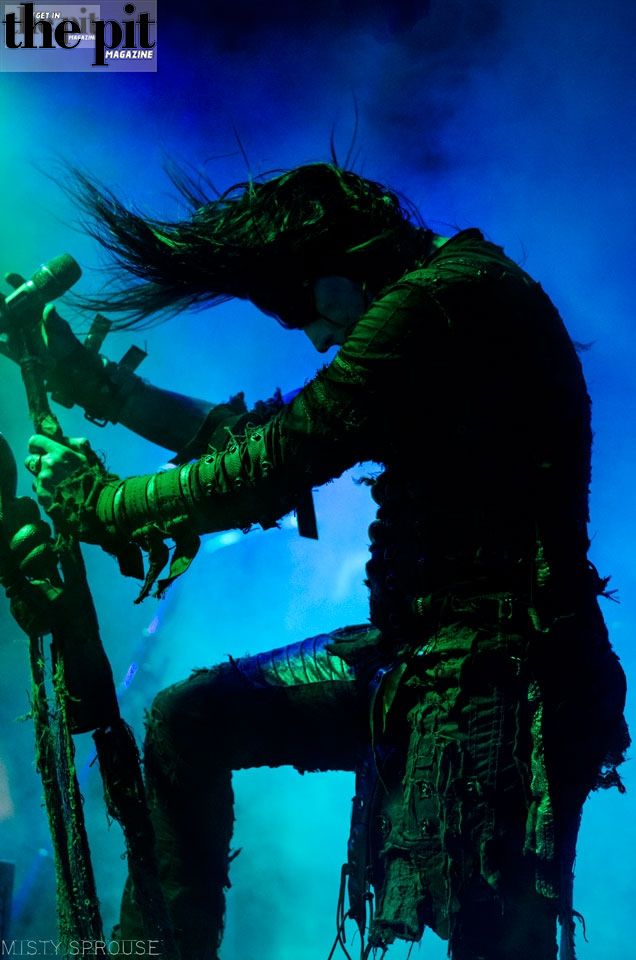 How can you not spend a Wednesday night in September watching the horror punk band Wednesday 13 playing live?
Wednesday 13 was joined by One Eyed Doll and Open Your Eyes for the "and bloodshed for all" fall tour. I caught up with them as they made a stop at Sunshine Studios in Colorado Springs, Colorado on September 14, 2016.
This was my second time seeing Wednesday 13 live and I was just as blown away this time as my first show earlier in the year.  The show started out with the lights down low and the lead singer coming out with a full hood on which created some mystery as you couldn't actually see his face.  Once the first song was finished the lights came up some and Wednesday 13 removed the hood to reveal a mask on the back of his head.  He played the second song,  Put Your Death Mask On while facing backwards in what I would describe as a creepy cool mannequin being pulled by puppet strings.  It really is something that should be seen in person. Although the drummer was new he played as if he had been in the band for years and the rest of the band was the perfect rhythm section for Wednesday to do his thing.
Smoke, crazy strobe lights and very unusual costume changes kept the crowd mesmerized by a killer set with many fan favorites such as I love to Say Fuck, Bad Things and my personal favorite Skeletons. You need to see this show in person to experience the theatrical and eye catching performance this band delivers.
View the Wednesday 13 gallery

HERE

!
Photos courtesy of Misty Sprouse Photography in Colorado Springs, Colorado. ©2016.
Images are available for purchase. Contact Us for details!