Shinedown and Halestorm performed at Battery Park in Sioux City, Iowa on July 17, 2016.
Review by Eileen Gaters
As a first time visitor to Battery Park in Sioux City, Iowa to cover Shinedown and Halestorm, I was impressed at how quickly the line to be admitted moved. The line to purchase drinks was quite slow-moving, however, and the facility had run out of several items long before the show was over. There were ample restroom spaces. It was a very warm evening and Battery Park is basically a large parking lot with a large stage.
Halestorm, consisting of lead vocalist and guitarist Lzzy Hale, her brother drummer Arejay Hale, guitarist Joe Hottinger, and bassist Josh Smith opened the show, with their well-known hard sound and screeching vocals. They played many of their popular tunes, such as "Love Bites", "Apocalyptic", "I Get Off" and "I Miss The Misery". As an interesting segue, an oddly long drum solo, taking into account the band was not the headliner, accompanied the song "I Like It Heavy". Lzzy did not miss a note with her high-pitched wailing, and overall the performance was solid.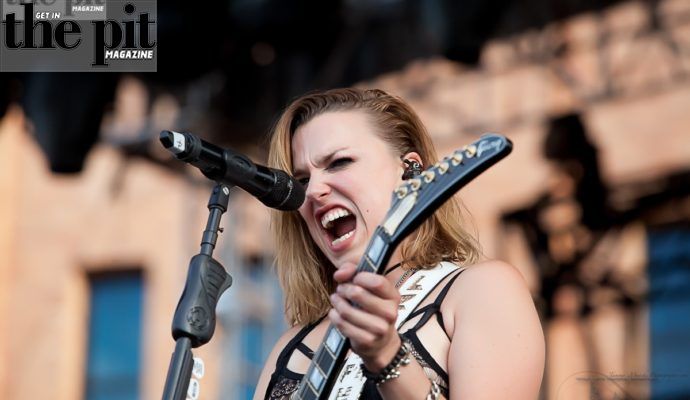 View the Halestorm gallery

HERE

!
Shinedown then took the stage, touring in support of their 5 th studio release, Threat to Survival. Current members are Brent Smith (vocals), Barry Kerch (drums) Zach Myers (guitar), and Eric Bass (bass). They played popular titles like "If You Only Knew", "I'll Follow You", "45", "Second Chance", and "Sound of Madness", to name a few, as well a cover of the Lynyrd Skynyrd song "Simple Man", which they recorded on their debut album, Leave a Whisper. Front man, Smith, was engaging and his vocals were on spot, although at times the harmonies were not what one would expect form seasoned veterans. The light show was amazing, as one would expect. Given the set-up of the venue, the overall sound quality was far from great with a slight echo. There seemed to be an attempt to cover this with sheer volume, which was overpowering at certain pitches, although, as previously stated, this appeared to be a venue issue.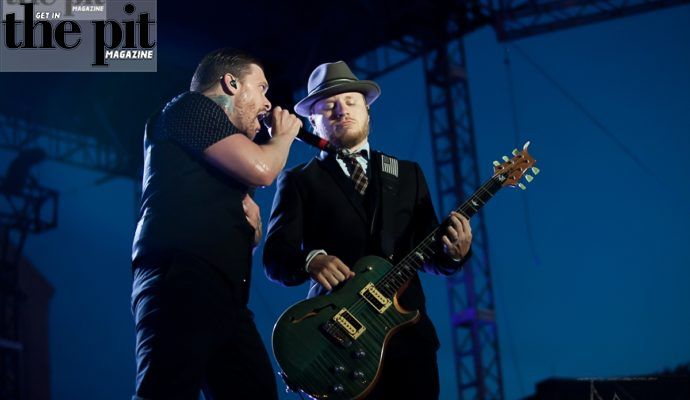 View the Shinedown gallery

HERE

!
Overall, both bands gave good performances, worth the price of admission as a fan of both.
Photos courtesy of Tammy Muecke Photography in Omaha, Nebraska. ©2016.
Images are available for purchase. Contact Us for details!