Symphonic Power Metal Unit DRAGONY Rewrites History with New Album, Viribus Unitis Out January 15, 2021
Founded in 2007 and after releasing three studio records, Austrian symphonic power metal heroes DRAGONY return to their rock opera roots on their brand new album, Viribus Unitis, out January 15, 2021 via Napalm Records. Following up on the conceptual approach of their debut album, Legends, on the new album, the band unveils the true history of their home country. We return to the days when Austria was ruled by emperor Franz Joseph and his wife, empress Sisi – but forget everything you've heard and read so far!
Today the band has unleashed an energetic music video for their first single and album opener, "Gods Of War", setting the stage for their imaginative historical concept to unfold.
DRAGONY about the track:
"The first single "Gods of War" is also the opening track of the album, and sets the stage for the story that is to come: The year is 1867, and Emperor Franz Joseph of Austria is forced to accept the terms of the Austro-Hungarian Compromise after suffering losses in the Austro-Prussian War of 1866, effectively establishing the dual monarchy that became known as the "k. & k. Monarchy". In this situation, he is questioning whether his empire even has a future, or only its glorious past.
The music for the song was co-written by Tommy Johansson from SABATON & MAJESTICA with his partner in SYMPHONY OF TRAGEDY, Tomas Svedin, with the vocal lines and lyrics having been composed by our singer Siegfried. Musically, it's therefore a very "Scandinavian-sounding" song that adds another texture to the catalogue of DRAGONY, and we are already very much looking forward to playing this one live at future shows!"
SABATON's Tommy Johansson on "Gods Of War":
What DRAGONY did to "Gods of War" is far beyond what I could have expected it to turn out when this song was written. How they play and sing this song is just glorious! It's so powerful and you can sing along to the chorus right away. I'm happy and honored I got to be a part of DRAGONY, and the song suits well to the rest of this epic album!"
DRAGONY is:
Frederic Brünner – Drums
Herbert Glos – Bass
Manuel Hartleb – Keyboards
Andreas Poppernitsch – Guitars
Simon Saito – Guitars
Siegfried Samer – Vocals
Connect with DRAGONY online:
FACEBOOK
INSTAGRAM
NAPALM RECORDS
Pre-Order Viribus Unitis HERE: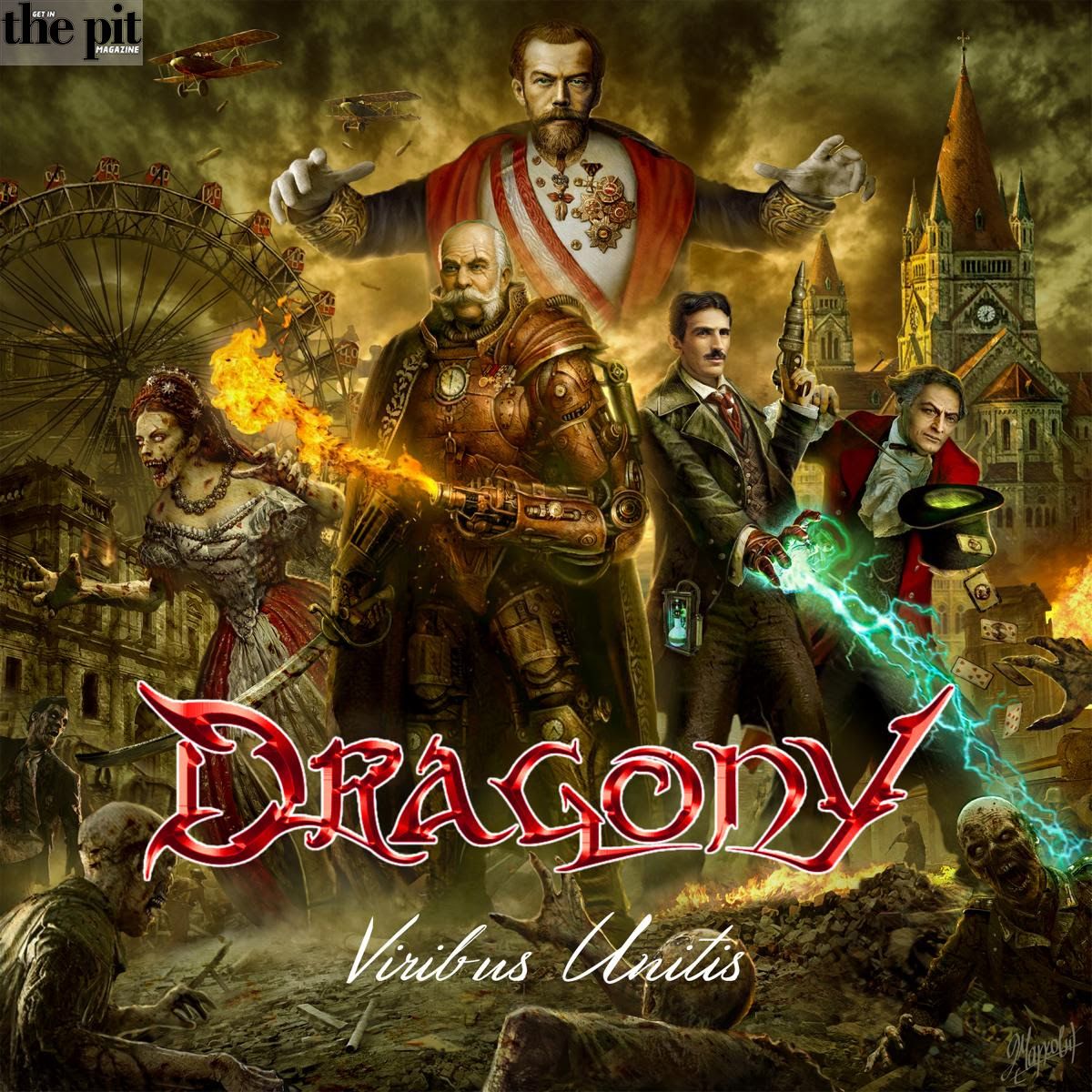 Follow The Pit on Facebook, Twitter & Instagram!
Subscribe to The Pit Newsletter today!           
Follow The Pit's Playlist of Awesomeness on Spotify!
Support this and other fine local & touring artists, dig and buy their music, and get some merch!