Dead by Wednesday – Self titled album review
By Vince Andreasen
New England heavy metal band Dead by Wednesday released their self-titled album with a new line-up and renewed sense of purpose.  Original members Mike Modeste (bass) and Christian 'Opus' Lawrence (drums) are now joined with Dave Sharpe (guitar) and Rob Roy (vocals) to provide 12 tracks that are a complete assault on the senses.
Vekja (The Awakening) is an instrumental opening with an ominous feel that alerts your senses that something dark and brutal is about to occur, and it certainly holds true.  Following tracks Smelling Salts and (un)FTW are absolutely frenetic and pounding.  Bass and drums hit you square in the chest while rapid guitar riffs hit equally hard from every angle.  The vocals are a combination of guttural force and eviscerating screams while balancing melody and outstanding choruses.
Things calm down a bit for leading single You & Die.  It is still a hard-hitting track, but feels almost like a ballad amongst the remaining tracks on the record.  Everything about this track is solid and really showcases Rob's vocal strength.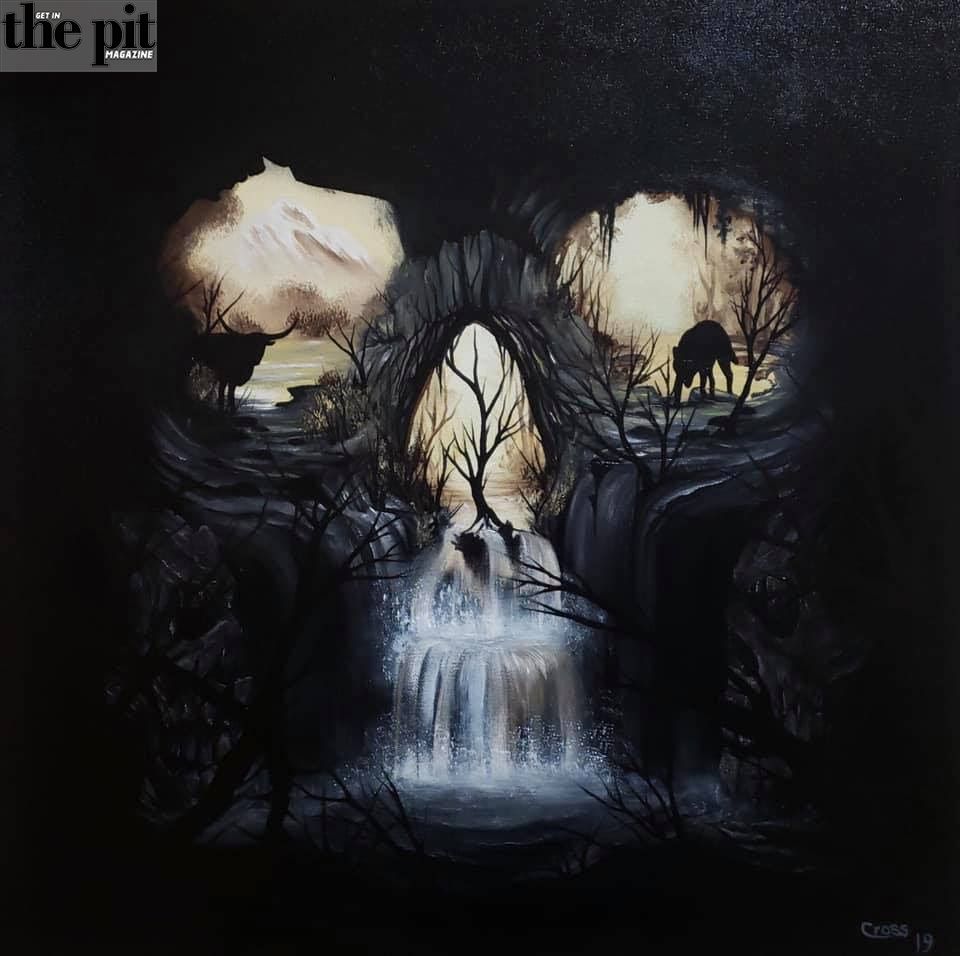 Manimal is full force, unapologetic, in-your-face metal.   Darwin's Dance Pt. 1 and Darwin's Dance Pt. 2 together venture closer to progressive metal territory in structure, while retaining the pulse and aggressiveness of the record.  Chrysalis has vintage metal appeal reminiscent of Fates Warning or Sevendust.  Beatdown & Broken continues the sonic assault right before things slow down a touch for Out the Door, and then re-ignite once more for Break When I'm Dead(v2.0).
The album closes with an acoustic version of You & Die that proves Dead by Wednesday doesn't have to be plugged-in and cranked to 11 to drive a song home.
Dead by Wednesday is an excellent modern metal record.  There are no throw away tracks here, and songs like Out the Door and You & Die showcase the band's growth over the past decade and could easily land rotation on any rock station.   Dead by Wednesday belongs on the playlist of any XM Liquid Metal fan and strongly recommended for fans of metal heavyweights like Lamb of God, Killswitch Engage, Shadows Fall, and Slipknot.
DBW should also appeal to fans of vintage metal from touring in support of Raven, Flotsam & Jetsam and Dave Ellefson (Megadeth).  Members Opus and Dave Sharpe performed with Dave Ellefson during his solo tour, and Opus is also the US touring drummer for Altitudes and Altitude that includes Ellefson and Frank Bello (Anthrax).
Dead by Wednesday New Video for Single "You & Die" is here, in The Pit!
But wait! There's More!
After an innumerable amount of attempts to get in The Pit, vocalist Rob Roy finally gets the number right. Find out the power of 1 in Pitcast 10!
Follow The Pit on Facebook, Twitter & Instagram!
Subscribe to The Pit Newsletter today!
Follow The Pit's Playlist of Awesomeness on Spotify!
Support this and other fine local & touring artists, dig and buy their music, and get some merch!