Blue October at Sokol Auditorium in Omaha, Nebraska on October 4th, 2018.
Blue October photos courtesy of The Pit Magazine photographer,Winsel Photography in Omaha, Nebraska. ©2018.
Following the release of their newest album I Hope You're Happy (which debuted at #6 on the Current Albums Chart, #2 on the Alternative Albums, and #28 on the Billboard Top 200), platinum-selling alternative giants, BLUE OCTOBER, have released the video for the record's opening track, "Daylight".
The "Daylight" video is a mesmerizing collage of scenery and lights that compliment the song's icy, industrial drums and synthesizers. The band's animated performance in the video stresses the track's dynamic juxtaposition while laying bare the captivating personality of frontman Justin Furstenfeld.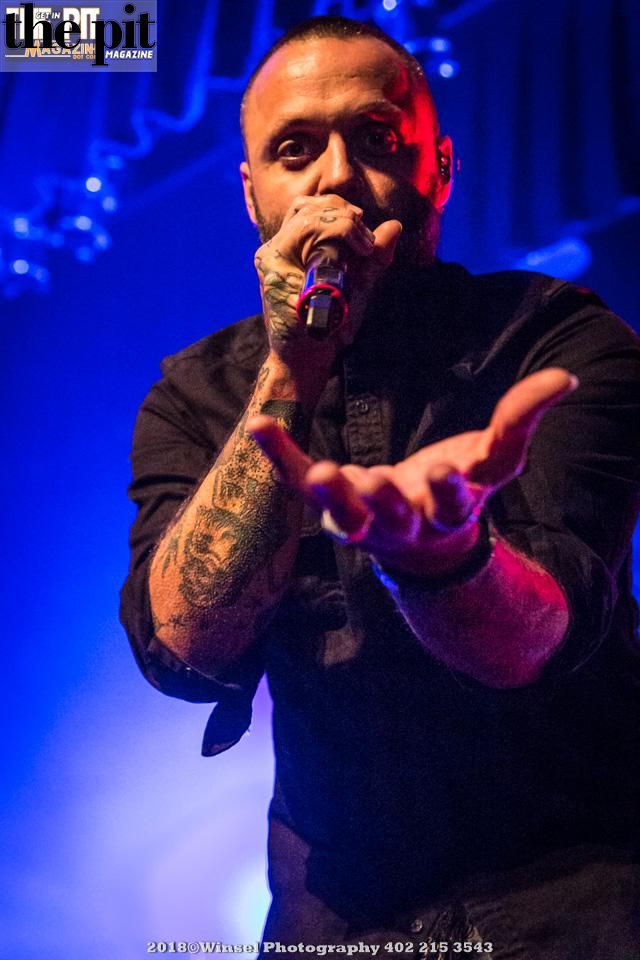 Follow The Pit on Facebook, Twitter & Instagram!
Follow Winsel Photography on Facebook, Twitter, and Instagram!
Support this and other fine local & touring artists, dig their music, and buy some merch!