Sunflower Dead at The Royal Grove in Lincoln, Nebraska on February 28th, 2020.
Sunflower Dead photos by Winsel Photography. ©2020.
Review by The Pit Master
I was pretty jacked up to see that Sunflower Dead was on the road again and even more so when I learned that they were going to make a stop in Lincoln. Why? This is a band that I have not seen in quite a long time (at least 6 years). They were slightly different than I remember them as the make-up is gone. But, that is the only significant difference. Still powerful and entertaining, Sunflower Dead has not missed a step musically.
The first time I saw them they were touring to support their first record, It's Time to Get Weird. Just one record set the tone to me being a fan. The makeup didn't hurt that decision because I thought it was pretty cool. The music had me hooked.
Jump ahead to the most recent show. I talked to Sunflower Dead vocalist, Mike Del Pizzo, and they are now on their third record, C O M A. I bought it on CD (as everyone on the planet should by CDs) and some merch (again, as everyone should). About half of their set were songs from C O M A, which is cool. I think it is good business that bands play the songs that are on the new record so we may be able to recognize them again.
Speaking of COMA, I did give it a couple of solid listens, it is a good record. Mike's voice is really strong and Jaboo has some killer riffs and solos. I recommend that everyone make CD purchase of this record. Check out the video of Victim by Sunflower Dead:
Sunflower Dead Setlist:
The Biggest Mistake – COMA
Let Me In – COMA
Through Fire – COMA
You're Dead to Me – Let's Get Weird
My Mother Mortis – Let's Get Weird
Savior – COMA
Counting All My Failures – COMA
Every Breath You Take (Police Cover) – Sunflower Dead
Turn Away – COMA
Victim – COMA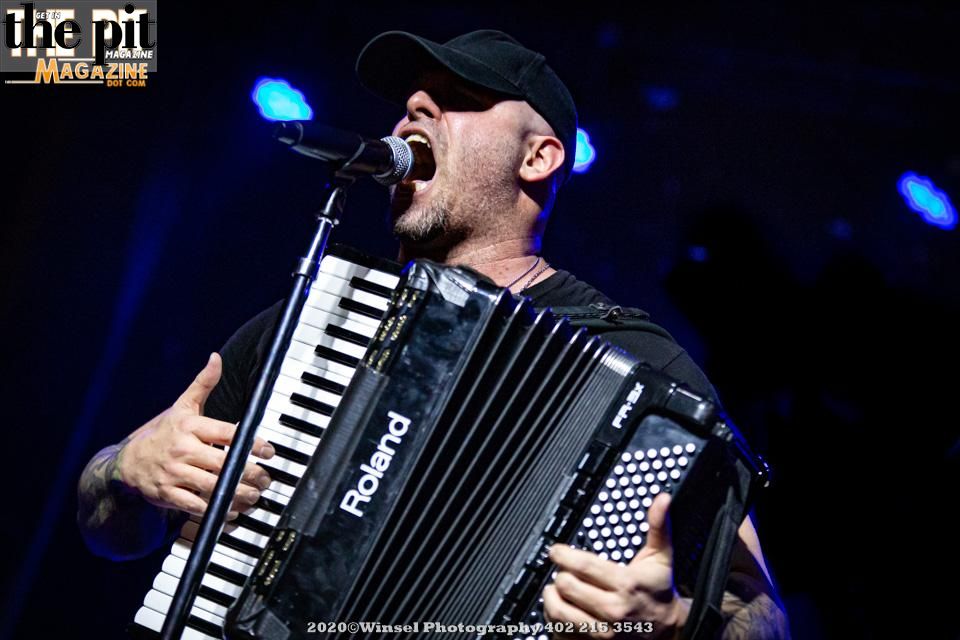 Follow The Pit on Facebook, Twitter & Instagram!
Subscribe to The Pit Newsletter today!
Follow The Pit's Playlist of Awesomeness on Spotify!
Support this and other fine local & touring artists, dig and buy their music, and get some merch!