Stryper at the MGM Center Stage in Northfield Park, Ohio on May 11th, 2023
Photos and Review by The Pit Magazine Contributor David Desin Photography
Stryper comes on stage for The Final Battle Tour in Ohio. It is always cool to see them come out in their black and yellow attire that they have repped for so long. This band has also had some of the coolest guitar designs. 
Michael Sweet (lead singer of Stryper) still has a great voice. It is definitely one that delivers the message. He also doesn't look like he is slowing down anytime soon. He just released an album with George Lynch from Dokken. Michaels brother Robert Sweet is the drummer of the band and man does he put on a great show! Robert's drum kit is set up sideways so you can actually see him the whole time. Which is pretty cool and unique thing that sets him apart from other drummers. This band also has a lot instrumental and some solos which is cool to see each person perform. I like the instrumental parts because these guys can really jam. Oz Fox (guitar) and Perry Richardson (bass) were laying down some great licks as well. 
This concert is definitely worth seeing and I would recommend trying to catch one of their shows.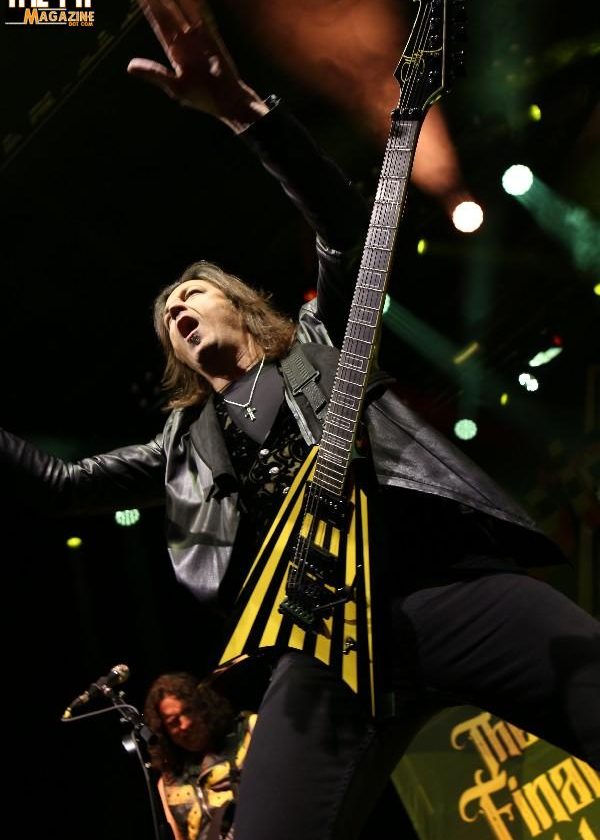 Photos by The Pit Magazine photographer David Desin Photography, in Eerie, Pennsylvania. ©2023.
Follow The Pit Magazine on Facebook, Twitter, Instagram and Spotify!
Subscribe to The Pit Newsletter today!
Support this and other fine local & touring artists, dig and buy their music, and get some merch!