Ether Coven release new record, Everything is Temporary Except Suffering.
Ether Coven review written by Abigail Smith.
On the 10th of January, doom metal band Ether Coven released their new full-length album Everything is Temporary Except Suffering. This was the band's second album released with Century Media Records and Ether Coven did not disappoint.
Ether Coven hails from Fort Lauderdale, Florida. The band consists of guitarist and vocalist Peter Kowalsky, guitarist and vocalist Devin Estep, bassist and vocalist Shane Nerenberg, and drummer Justin Gianoutsos. Everything is Temporary Except Suffering was recorded, mixed, and produced by Erik Rutan  (Cannibal Corpse, Morbid Angel, Goatwhore) with additional mastering done by Alan Douches (Cradle of Filth, Motorhead) at West West Side.
Sonically expansive, aurally depressive metal band Ether Coven have released a new track "Unravel"
This album has a very interested sound. The majority of the songs have a much slower tempo than what you might expect from a typical metal song. Slower tempos are one of the characteristics of the doom metal subgenre and it does not take away from how heavy this album gets. Everything is Temporary Except Suffering is full of heavy guitars and insane vocals. The cleaner vocals that are used throughout the tracks on the album are reminiscent to those of Type O Negative. They have a low and somber sound to them which helps give the music a darker and gloomier vibe.
One of my favorite songs on this album was the opening track "This House Is A Tomb of Memories." It starts off very slow and gives of an ominous feel. This works to intrigue the listener because at first you are not sure what to expect. I think this was the best way to start the album because it grasps your attention and gets you interested. Around a minute and ten seconds, heavier guitars are incorporated and the song crescendos as the heavy vocals are added in. "As the Noose of the Ever Changing World Tightens Around Your Neck" was another track that caught my attention. I liked the use of what sounded like either violin or viola during the intro of the song. Using these types of instruments can help to add a more emotional sound to the music and I thought it worked great with the song. I also really enjoyed the instrumental track "The Burden of Loss" towards the end of the album. It acts as kind of a break from the heaviness of the rest of the album and showcases some of their skills as musicians.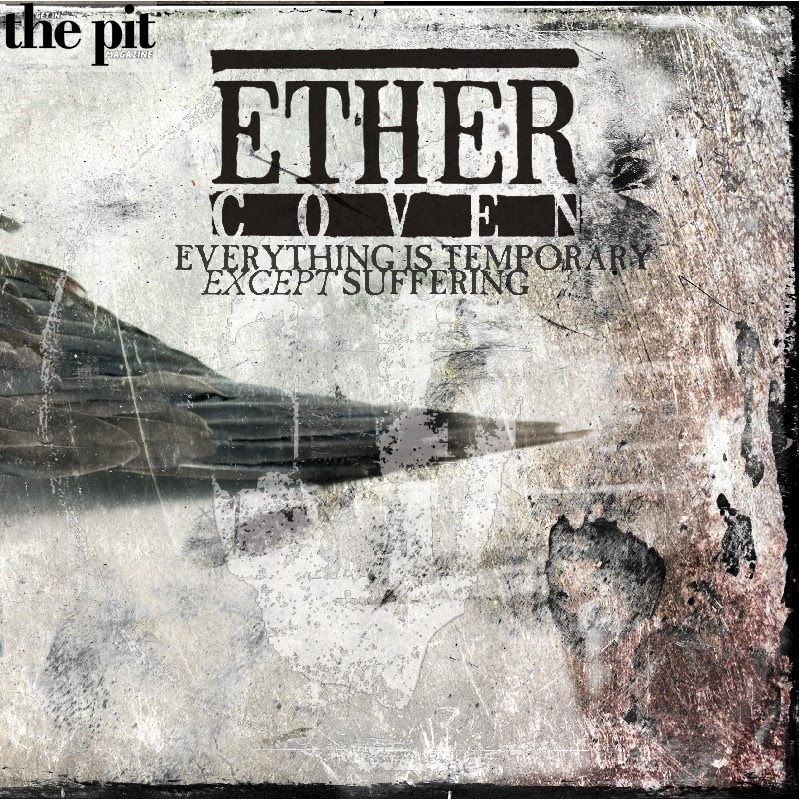 When listening to an album for the first time, it is kind of rare to immediately love every track. With Everything is Temporary Except Suffering there were only two tracks that I didn't really enjoy as much. These tracks are "Of Bitterness and Shame" and "Enjoy Life". I didn't dislike these songs as a whole but there were just sections throughout these songs that seemed a little too chaotic and the instrumentals sounded a bit messy.
As someone who is new to the music of Ether Coven and not a very frequent listener of the metal genre in general, I was surprised by how much I ended up enjoying this album. I was impressed by the musicianship and look forward to future releases from Ether Coven. Everything is Temporary Except Suffering is definitely worth giving a listen.
Purchase/Stream Everything Is Temporary Except Suffering:
Follow Ether Coven:
Photos by The Pit Magazine photographer, Winsel Photography in Omaha, Nebraska. ©2020.
Follow The Pit on Facebook, Twitter & Instagram!
Subscribe to The Pit Newsletter today!            
Follow The Pit's Playlist of Awesomeness on Spotify!
Support this and other fine local & touring artists, dig and buy their music, and get some merch!