Hazen at Beach House Bar & Grill in Omaha, Nebraska on September 30th, 2022
Photos and Review by The Pit Magazine Contributor, Winsel Photography
Hazen is a four-piece rock and roll band hailing from Phoenix, Arizona that has been together since 2017. This is the time and the place where they raced into the Arizona Alternative Metal market by storm with its powerhouse female vocals by Kayla Hazen and heavy and melodic riffs by Robbie Daze (bass), Dillon Mills (guitar), and Kaiden Franco (drums).
Sometimes, okay, most times, I like to get off the beaten path to check out small venues and find some new people to meet and hear new music. My friend Tom asked me if I would like to stop by the Beach House Bar in Omaha, Nebraska to check out Hazen. "Hell yes Tom! You know I am down for that!" And off I went on my 20 mile trek to go check it all out. First, the Beach House is a new joint I have enjoyed going to in the past when it was operated by a different owner under a different name. But, new owner, Julie, is up to the task of bringing in some quality entertainment that is sure to appeal to all. So, I made my rounds to the people that I did know there and have a cold one.
Second thing I did was notice two young ladies whom I had not seen before. Turns out they are Kayla and Robbie of Hazen. Super cool people!! Got the skinny on the band. I found out later that Robbie and I have some mutual friends in other bands. Not going to drop names here, Gemini Syndrome.
They went up to the stage and got everything ready for their set and I went and setup another round for me. Going to be an interesting night. Hazen is good y'all!! They played a solid, rock and roll set. Kayla's voice is so strong when it was needed and delicate as well. Robbie is a fun bass player to watch, she also has some bass playing chops and was quite at ease interacting with the people there to see them play. Dillon and Jaiden checked the boxes to keep the train on the tracks. Not to mention they were entertaining as well.
I like Hazen. Will I see them again? Damn right I will. You should check them out if you happen to see they are in your area!! GO SEE HAZEN!!!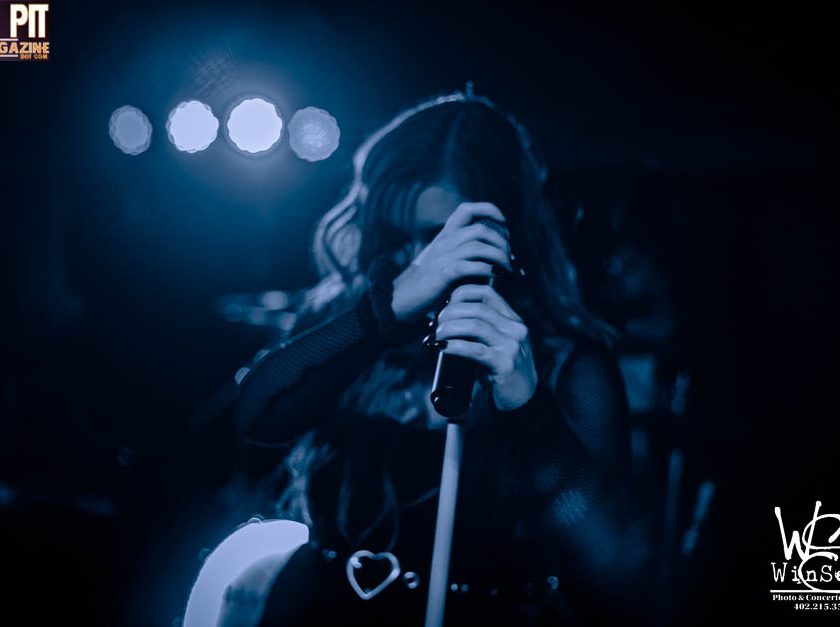 Photos by The Pit Magazine photographer, Winsel Photography in Omaha, Nebraska. ©2022.
Follow The Pit Magazine on Facebook, Twitter, Instagram and Spotify!
Subscribe to The Pit Newsletter today!
Support this and other fine local & touring artists, dig and buy their music, and get some merch!